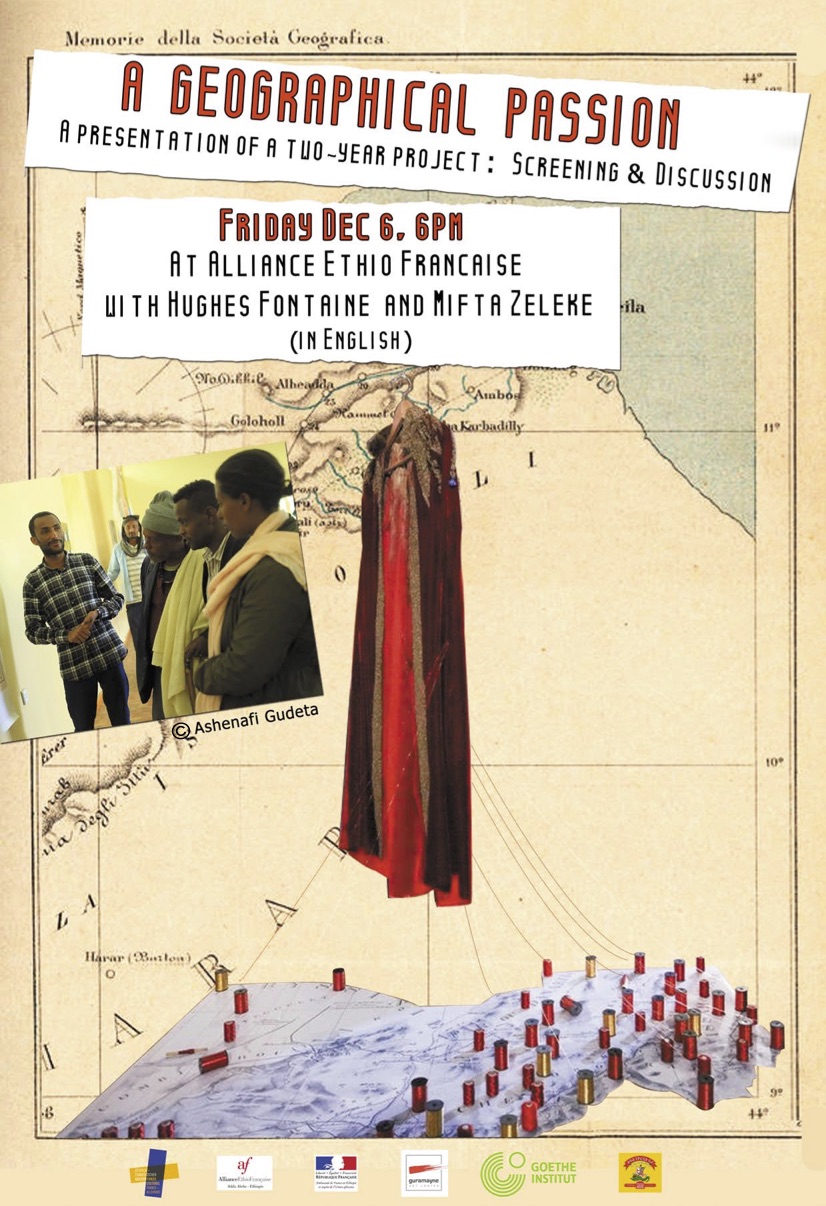 A geographical passion: screening & discussion
In partnership with the Goethe-Institut Addis Abeba, we are pleased to present the third step of the project "Shoa, a geographical passion" featuring curators Mifta Zeleke and Hugues Fontaine.
This event will be a presentation of the two-year project which aimed at creating a dialogue between the legacy of European explorers who travelled to Ethiopia in the 19th Century, and contemporary Ethiopian artists. Further to screening a short film of the work done in Ankober, curators will facilitate a discussion around the importance of building bridges between past and present but also historical archives and arts.
Free entrance.
In english.
Facebook event here.