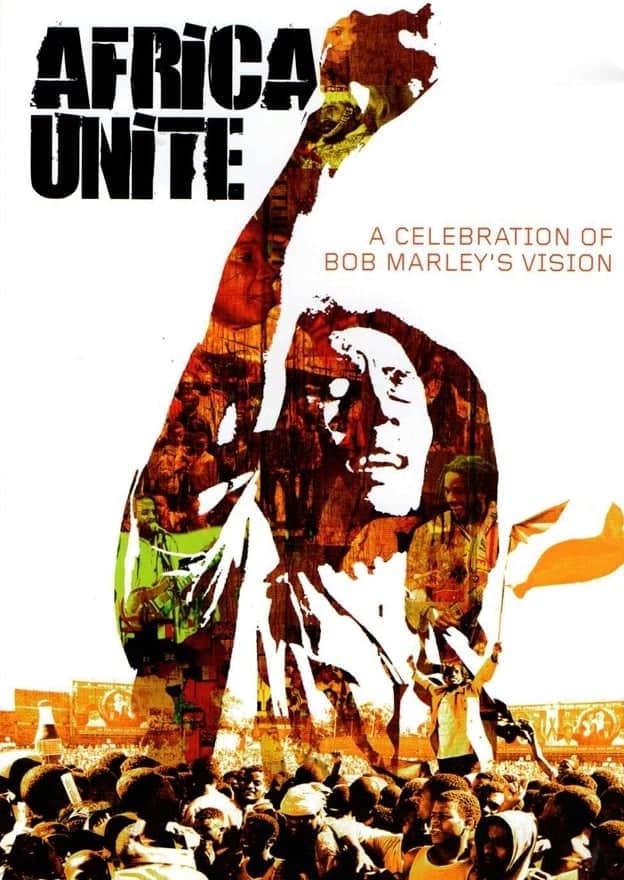 AFRICA UNITE: film screening & live music
In February 2005, the Bob Marley and Rita Marley Foundations in partnership with the African Union, UNICEF, UNECA and the Ethiopian Ministry of Culture and Tourism presented AFRICA UNITE, an event in commemoration of the 60th Birthday of reggae icon and human rights influencer, Robert "Bob" Nesta Marley. The event consisted of a conference, an art exhibition and a peaceful concert on Meskel Square among other things.
Director, Stephanie Black documented the energy of the event in the film AFRICA UNITE: A CELEBRATION OF BOB MARLEY'S VISION, with producers Dr. Rita Marley, Cedella Marley and Danny Glover. The film is "…electrifying on-stage performances by the Marley Brothers, a soundtrack brimming with Bob Marley studio classics, appearances by UNICEF Goodwill Ambassador/actor Danny Glover, world music sensation Angelique Kidjo, Bob Marley's (late) Mother, Mrs. Booker, and Princess Mariam Senna Asfa Wossen, grand daughter of HIM Emperor Haile Selassie I…".
With the constant need to promote peace and unity, we intend to commemorate Bob Marley's 75th Birthday and the 15th anniversary of the above mentioned event, on Wednesday February 5th, 2020 with an exclusive screening of the film, AFRICA UNITE, under the patronage of the Bob and Rita Marley Foundations.
A pop up exhibition as well as a concert will also be part of the celebration.
In the words of Marley, "…let's get together and feel alright…".
Free entrance