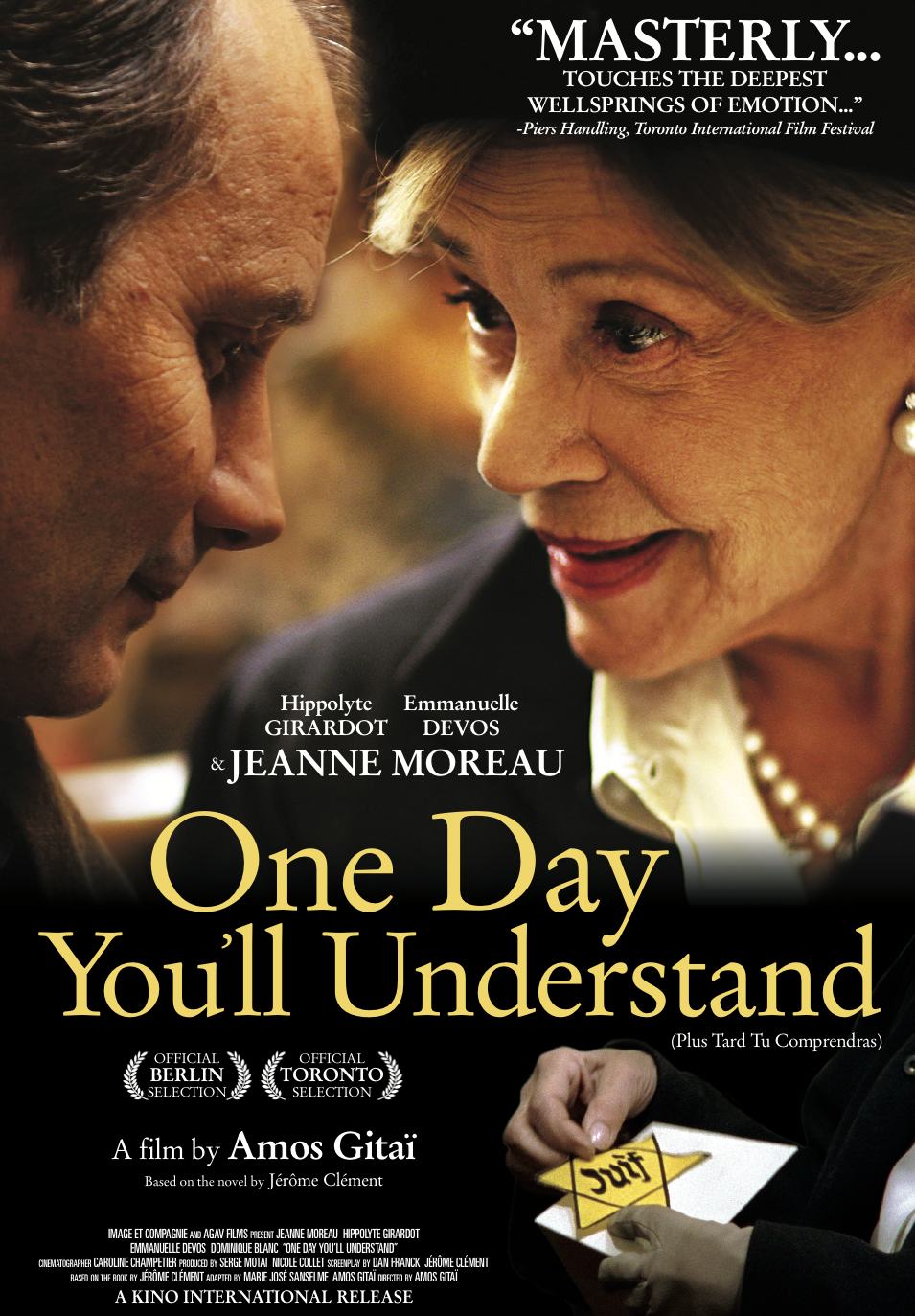 Film screening + Q&A with Amos Gitai: "One day you'll understand"
Don't miss on a unique opportunity to meet with Amos Gitai, one of the most charismatic and successful filmmakers of all times.
Further to exchanging with him, his film "Later you will understand" (2008) will be screened, a French, German, Israeli co-production which tells the story of a man's endeavors to collect memories of his grandparents who died in a concentration camp during the Holocaust.
Amos Gitai (born October 1950, Haifa) is a French-Israeli filmmaker, internationally known for his documentaries and feature films on the Middle East, the Israeli–Arab conflict, and the Holocaust memory in Europe. Between 1999 and 2018 ten of his films were entered in the Cannes Film Festival for the Palme d'Or as well as the Mostra, the Venice International Film Festival for the Golden Lion award.
Film in Original version with English subtitles.
Discussion in English.
Free entrance
Facebook event here.
Trailer of the film here.
—————————————
Ce samedi, nous vous proposons une chance exceptionnelle de rencontrer l'un des grands cinéastes de ces temps, Amos Gitaï, qui évoquera sa vision du cinéma.  
Cinéaste israëlien né en 1950 à Haifa, auteur d'une œuvre considérable (plus de 90 titres, réalisés sur 40 ans), Amos Gitai jouit d'une impressionnante reconnaissance internationale. Quatre de ses films ont été présentés en compétition au festival de Cannes (Kadosh, Kippour, Kedma, Free Zone), cinq autres à la Mostra de Venise (Berlin Jerusalem, Eden, Alila, Terre Promise, Ana Arabia).  
Fils d'un architecte ayant fuit l'Allemagne nazie et d'une mère intellectuelle émigrée de Russie en Palestine au début du xxe siècle, il fait partie de la première génération des enfants d'après la fondation de l'État d'Israël, confrontée à deux guerres, celle des Six jours (1967 et celle de Kippour (1973). Amos Gitaï fut aussi marqué par les grands mouvements de la jeunesse contestataire des années 1960.
Au fil des années, des voyages, des combats, des exils, des rencontres, Amos a créé des œuvres résolument en prise sur la réalité contemporaine, nourries pour certaines d'éléments biographiques même si elles font le détour par l'histoire ou le mythe. Il faut y ajouter installations vidéo, mises en scène de théâtre et livres.
House, premier film censuré en Israël, marque la vocation du cinéaste. Kippour en 2000 consacre définitivement la stature d'Amos Gitai au Festival de Cannes. Suivront une trentaine de longs métrages, dont des chefs d'œuvre d'un cinéma engagé s'appuyant sur de célèbres plans séquences.  
Le film qui sera diffusé à la suite de la rencontre -« Plus tard tu comprendras »- est une co-production française, allemande, israélienne de 2008. Victor découvre que sa famille a été déportée pendant la guerre. Il interroge sa mère (interprétée par Jeanne Moreau) pour vaincre l'oubli.  
Entrée libre.