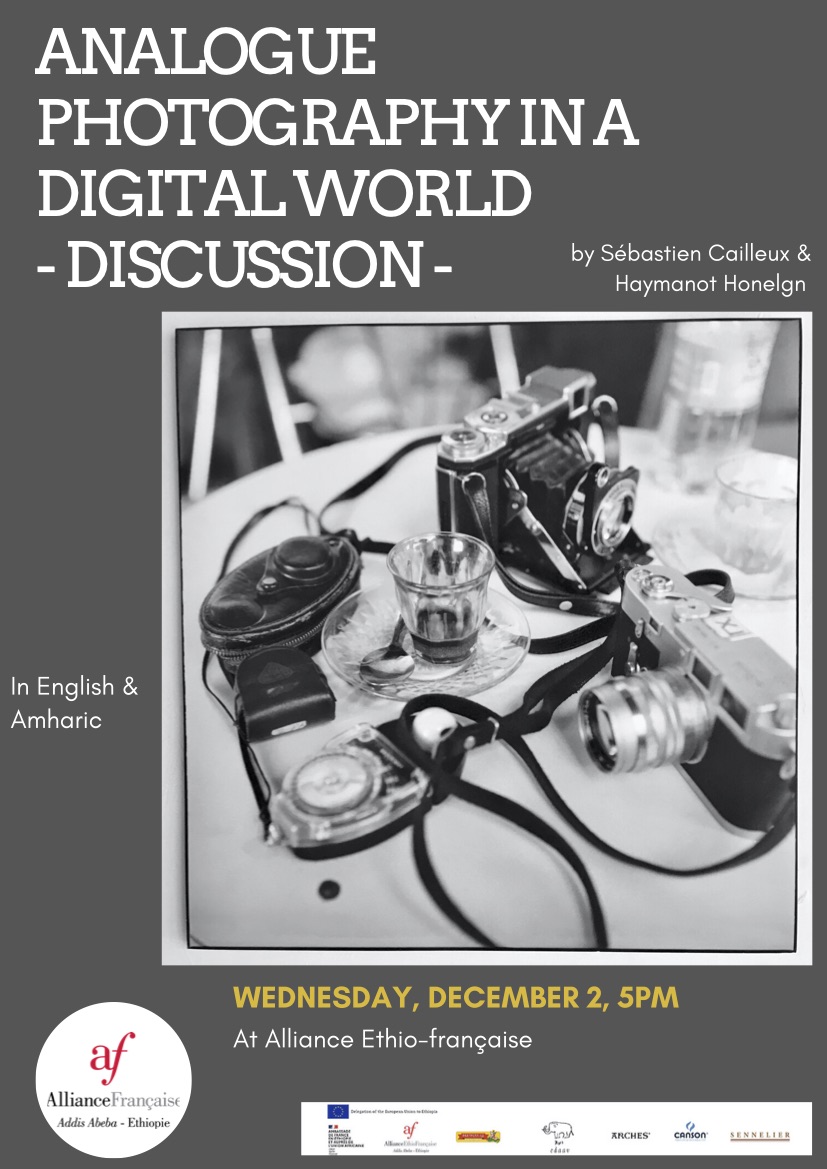 CANCELLED – Discussion: analogue photography in a digital world
CANCELLED
Unfortunately, in light of the current context, we have decided to cancel the event. Sorry for the inconvenience, hope you can understand.
In order to maintain a light footprint in harmony with the time of the district, the photographers of the current "Nege Piassa" exhibition presented at Alliance chose to use a panoply of old cameras and silver films: pinhole camera obscura in 4×5 inches format, 1902 Kodak folding darkroom, 1930s Zeiss Ikon and Super Ikonta, 1950s Rolleiflex and Leica, Horseman darkroom and 1970s Nikon reflex.
How, in a digital world, can analogue photography survive? What are its specificities? This is the subject that we will discuss with Sébastien Cailleux and Haymanot Honelgn, two of the photographers of the exhibition.
Free entrance.
Facebook event here.
Discussion will be held inside the gallery. In English and Amharic.
As part of our health protocole, please kindly bring a mask and your ID.