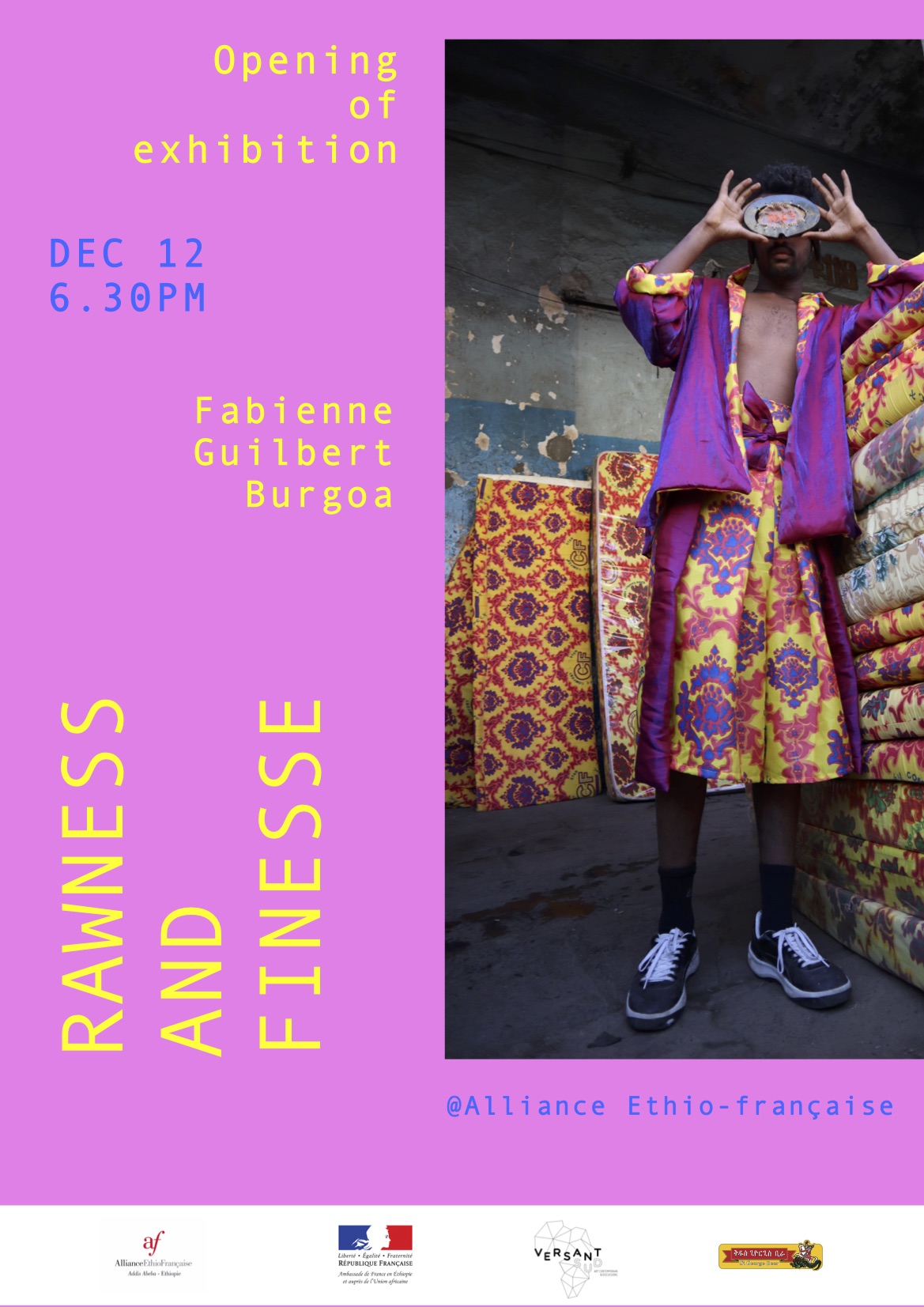 Exhibition "Rawness and Finesse" by Fabienne Guilbert Burgoa
Welcomed at Alliance Française for two months, the visual artist Fabienne Guilbert Burgoa is the 2019 laureate of Versant Sud's residency program, which supports emerging artists from France and Ethiopia through crossed residency programs.
Fabienne creates contemporary textile pieces which final purpose varies from photographs, performances or sculptural pieces. As part of the residency, Fabienne also collaborated with the Kechene women's pottery cooperative, designing and creating three clay pieces which will be presented at the exhibition.
The exhibit will be open to the public as of Monday December 9th, but the official opening will be held on Thursday December 12th and will feature some additional performances and surprises.
Discussions with schools are possible on Dec 10 and 11, please register by getting in touch: contactversantsud@gmail.com.
Max: 25 students.
Free entrance
Facebook event here.