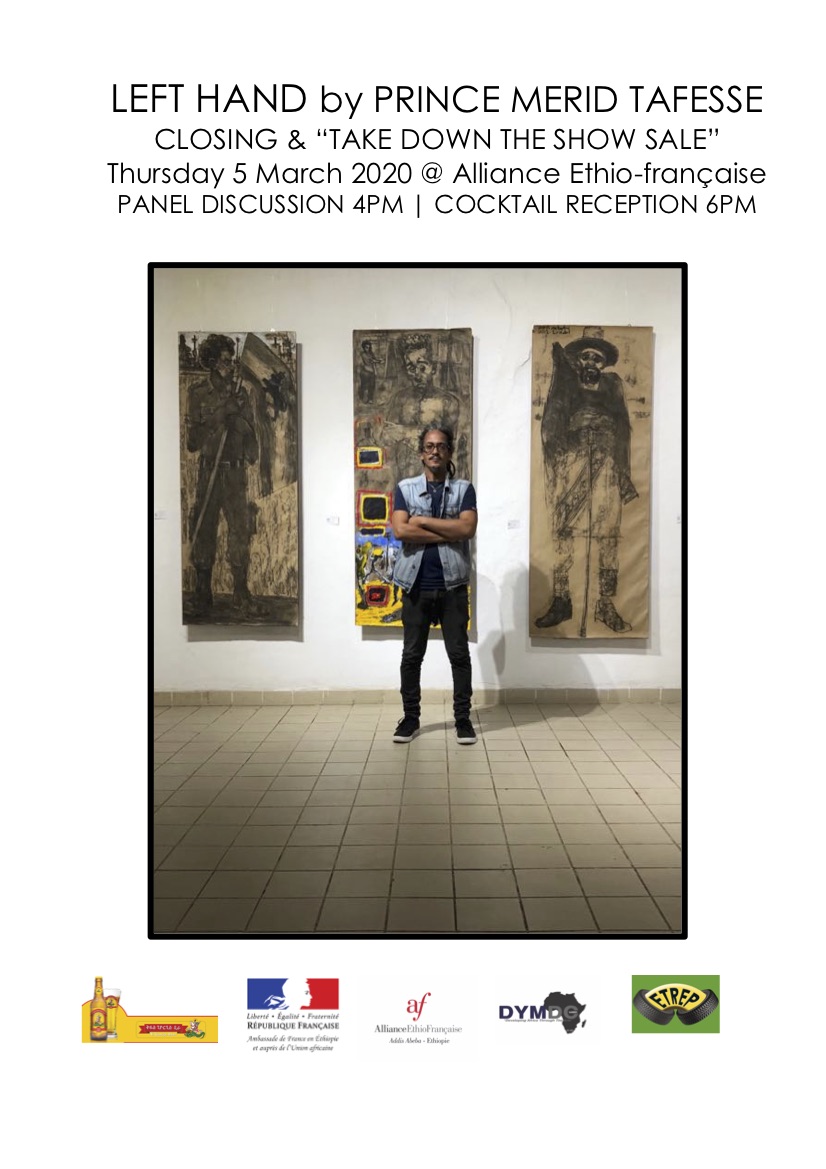 Panel discussion and closing event for LEFT HAND, a solo exhibition by Prince Merid Tafesse
This is a closing event and panel discussion around Prince Merid Tafesse's unique exhibition LEFT HAND.
The panel will explore the relevance of Prince Merid's choice of media and the impact of his bold social and political narratives on society and the new generation of artists of all genres, including female artists. Based on the artist's international experience from 1999-2019 and the recent acclaim of Ethiopian contemporary fine art due to international shows and media coverage of Addis Fine Art & Zoma in particular; panelists will also present views on the status, role and responsibility of the arts community towards ensuring a thriving Ethiopian arts industry.
This important panel discussion includes, amongst others, Prince Merid Tafesse, Artist; Christian Merer, AEF Director and will be moderated by Dr. Desta Meghoo, Creative Consultant/Exhibition Curator. The discussion aims to propel an industry valued in the billions by Ernst &Young and UNESCO's global mapping of creative industries. "Capitalizing US$2,250b and nearly 30 million jobs worldwide, the cultural and creative industries are major drivers of the economies of developed as well as developing countries." Irina Bokova, Former Director General – UNESCO.
Free entrance.
Facebook event here.