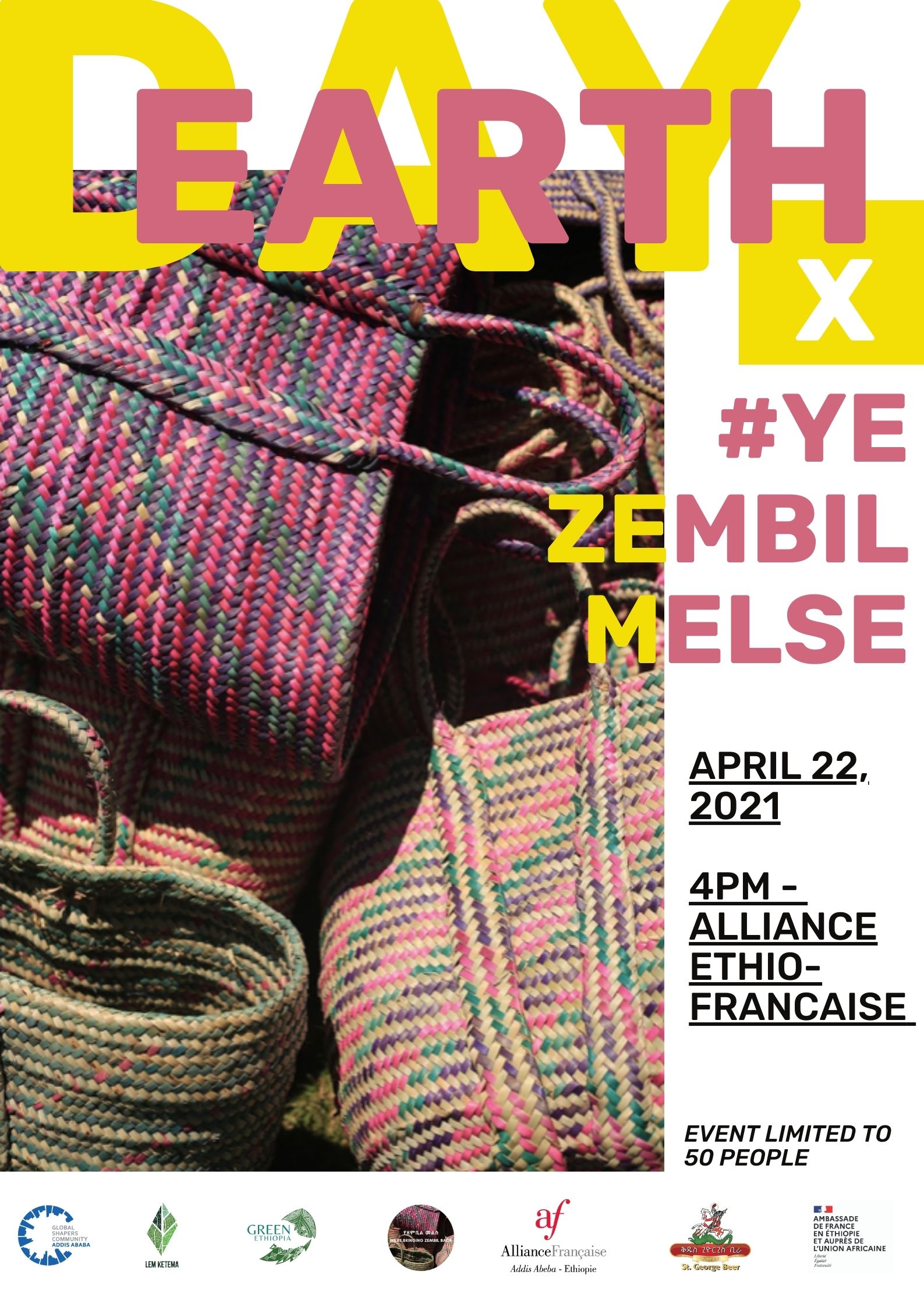 Earth Day X #yezembilmelse
This EARTH DAY come be part of #yezembilmelse, the campaign for a plastic-free Ethiopia! Explore the plastic alternatives of sustainability creatives from glass jars to reusable menstrual cups to zembils to tote bags from Alternative Addis, Noble Cup, AFRICAL, Zelaki by MAFI MAFI, and Azi's Choice. Check out the performing artists, designers, musicians, dancers and everyday people who are part of the collaborative #yezembilmelse photo series. Bring your favourite fabrics and have local tailors turn them into beautiful cloth bags on the spot. Play our plastics trivia to take home free zembils and #yezembilmelse tote bags and come see the documentary screening of The Story of Plastic – "a searing exposé" on the global plastics crisis. Screening will be at 7pm.
Like, share and follow along #yezembilmelse campaign on instagram and facebook and make sure to sign the petition here to make Ethiopia plastic-free!
#yezembilmelse #werebringingzembilback
Event will be held outdoors. 
In order to comply with our health protocol, the event will be limited to 50 people.
We kindly ask you to bring your mask and respect social distancing.