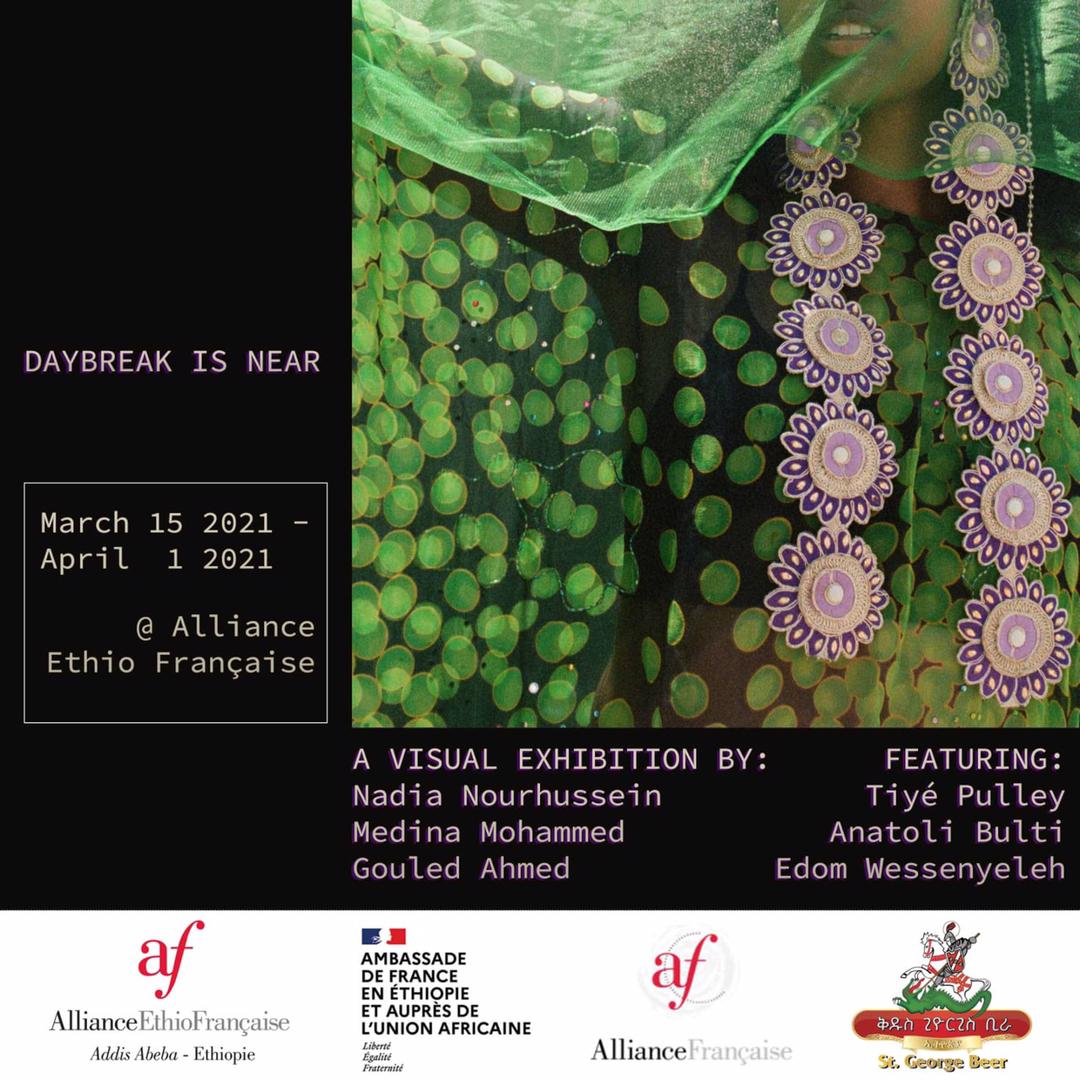 Exhibition: "Daybreak is near"
Daybreak is Near is a love letter to a city that has been a historical center of African power. The project explores the idea of what it means to live in an ever modernizing urban space, how we as citizens are able to reclaim and re-experience the history of our cities, and the role that fashion plays in the idea of belonging. Throughout the project the subject moves through her city as a flaneur, exploring questions around urban spectatorship, class tensions, and gender divisions of the twenty-first-century African metropolis and grapples with the notions of modern alienation & the postmodern spectatorial gaze. Throughout each of the works produced the subject elevates everyday materials into art objects, fusing elements of visionary fiction and traditional East African sartorial practices. The project draws inspiration from ancestral memory and attempts to show what it means to subvert cultural, social, and gender imaginaries in the Horn of Africa.
The body plays a central role in the work created, and we will use it as a signifier and tool to challenge traumatic histories; as well as to shed light on the historic and present power dynamics that govern the manner in which identity, and memory are viewed both throughout the region, and globally. The series seeks to dissect history and move it to the present and future. In essence this means to create conceptual frameworks, to interrogate & re-shape how structures of power have created meaning in how the 'other' is seen & understood in the East African Region.
In a world where sentiments like "less is more" are highly pervasive, the series seeks to highlight how in the global south, namely the African continent the converse holds true. How "more is more" is an accurate descriptor of how life is lived here in the Horn. Daybreak is Near seeks to highlight that. It seeks to show what it means to embrace your uniqueness, and be free from society's limiting beauty ideals.
Mixed media exhibition, from photographs to installations and video.
A visual exhibition by:
Nadia Nourhussein
Medina Mohammed
Gouled Ahmed
Featuring:
Tiyé Pulley
Anatoli Bulti
Edom Wessenyeleh
Runs until April 1st.
In order to comply with our health protocol, the event will be limited to 75 people.
We kindly ask you to bring your mask and respect social distancing.