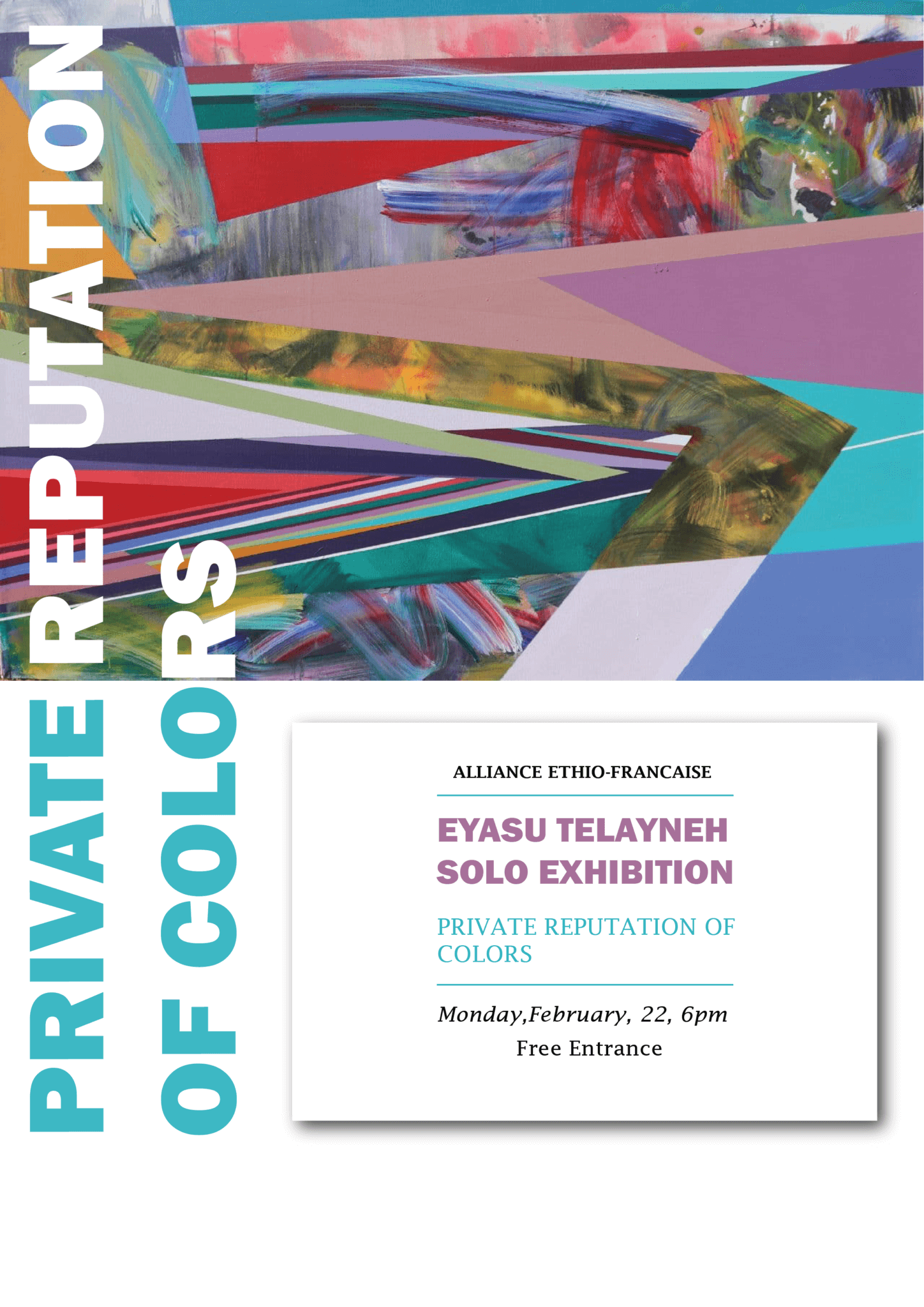 Exhibition Eyasu Telayneh
Private Reputation of Colors
My work begins from the external world. In every situation, my eyes and mind never stop taking in visual images. Looking at a dining table my eyes dart around absorbing large or smal impressions, through rapid cognition my mind collects diferent inputs which are used for my work. Rapid cognition is part of the functioning of the unconscious mind. The critical part of rapid cognition is known as 'thin-slicing', which refers to the ability of our unconscious to find paterns in situations and behaviour, based on very narrow slices of experience. Thin-slicing is part of what makes the unconscious so dazzling. Thin-slicing is not an exotic gift; it's a central part of what it means to be human. Different ideas which I sketch from periodicals remain in sketch books and are later combined with other ideas til they are ready for work and contribute to the birth of better, more in depth images.
My works are expression of my inner necessity and never entirely narrate a certain subject, but are intended to engage viewers in a conversation. Comprehensively, I strive to insert beautiful images into my work, which atract the eye and mind and convey visual satire.
Eyasu Telayneh
In order to comply with our health protocol, the event will be limited to 75 people.
We kindly ask you to bring your mask and respect social distancing.