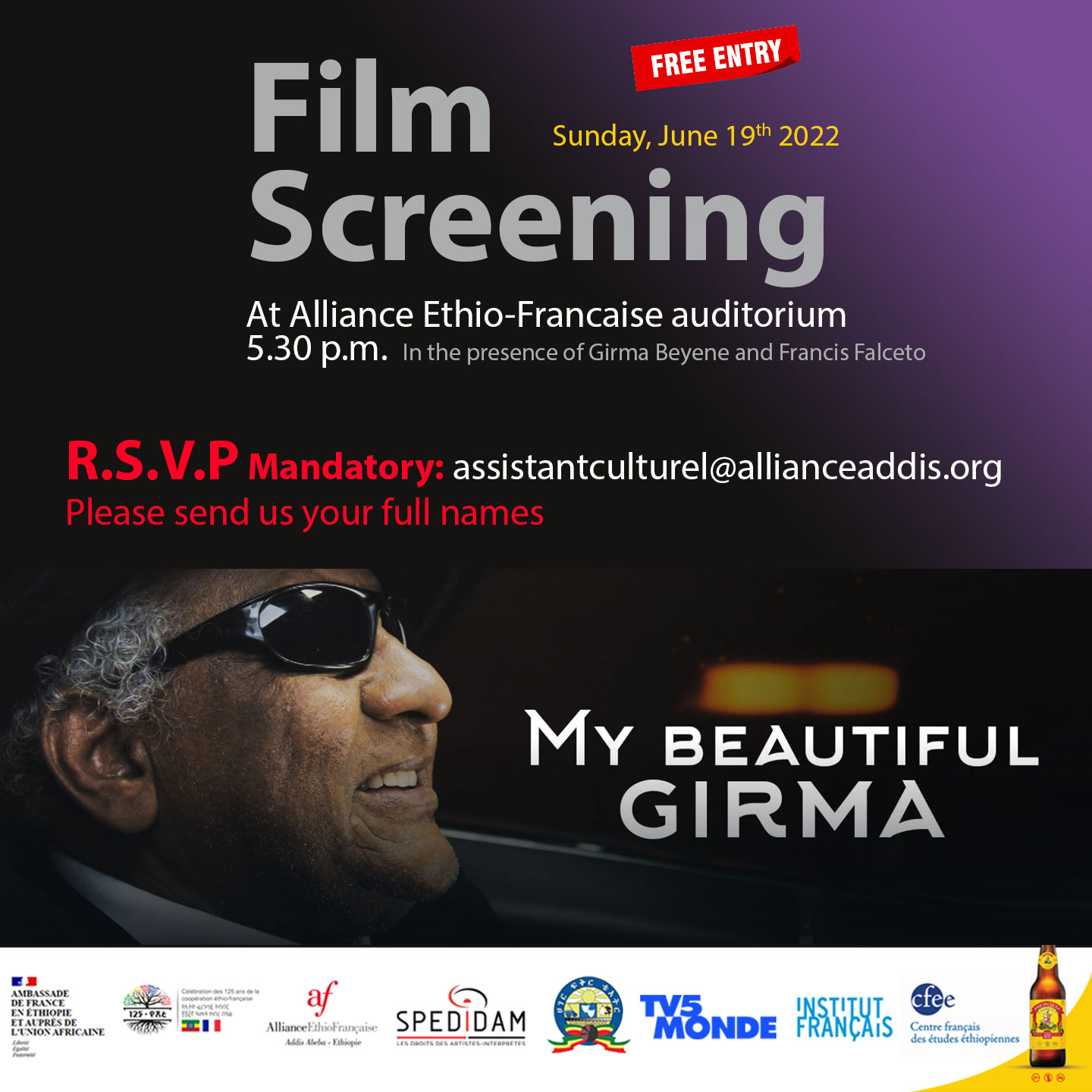 Film Screening: My Beautiful Girma
📌Alliance Éthio-Française (Piassa campus)
🇬🇧 The Alliance Éthio-Française will have the honor of screening in its auditorium on June 19th at 5:30 pm the film My Beautiful Girma, which retells the moving story of Girma Bèyènè, who is one of the most creative artists to emerge from the Ethiopian music scene of the 1960s. After he fled his country's dictatorship in 1980, he worked for 25 years as a gas station assistant in Virginia until French producer Francis Falceto found him and convinced him to play music again.
This film will be screening in the presence of Girma Beyene and Francis Falceto.
Join us on this special evening
Due to limited seating in the cinema room, please register at assistantculturel@allianceaddis.org
📌Alliance Éthio-Française (Piassa campus)
L'Alliance Éthio-Française aura l'honneur de projeter le 19 juin à 17h30 dans la salle cinéma le film My Beautiful Girma, Figure incontournable du « Swinging Addis », âge d'or de la musique éthiopienne dans les années 1960-70, Girma Bèyènè revient sur scène après plus de quarante années d'absence et d'exil. Avec le quintet français Akale Wube, il part pour une série de concerts en France, aux États-Unis et en Éthiopie.
Ce film sera projeté en présence de Girma Beyene et Francis Falceto.
En raison du nombre de places limitées dans la salle cinéma, merci de vous inscrire en écrivant à assistantculturel@allianceaddis.org