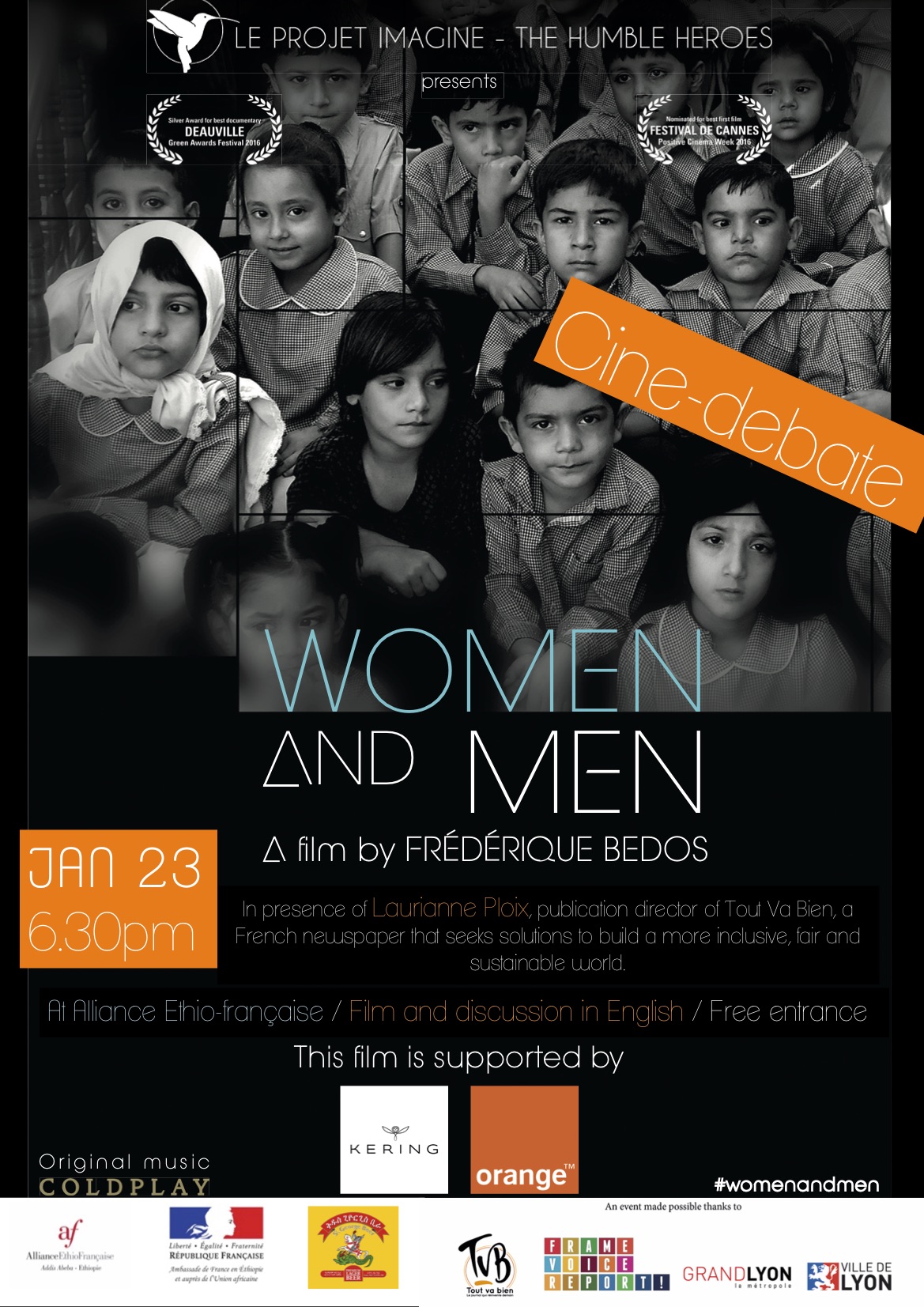 Cine-debate: "Women and men"
We are happy to welcome the French association "Tout Va Bien" for a cine-debate around the film "WOMEN AND MEN".
From North to South, from occidental cities to the smallest villages, gender inequality prevails. Whatever the religion, culture or level of education, women are discriminated against… By making a shocking overview of today's situation, this feature film appeals to true historical, political and economic issues of the discriminations all over the world.
Through a collection of key testimonies, « WOMEN AND MEN » makes us realize that, to face contemporary challenges, the path of equality for all is the path of progress.
"WOMEN AND MEN", which was screened at the UN (in Geneva and New-York), at UNESCO, at Matignon, at the Assemblée Nationale and at the COP22, selected at the Cannes Film Festival in the Positive Cinema Week category and was honoured with the Silver Award at the 2016 Deauville Green Award, is the reference film on equality between women and men in the world.
By exploring women's rights violations from historical, economic and cultural points of view, this comprehensive investigation, led by Frédérique Bedos and her team, gives an overview of all the issues affected by these inequalities by giving the flour to international experts.
Screened in English, the film will be followed by a discussion on the place of women in the world, facilitated by Laurianne Ploix, publication director of Tout Va Bien, a local French newspaper that seeks solutions to build a more inclusive, fair and sustainable world.
The cine-debate is part of the Women and Migration project of the association Tout Va Bien (TVB), winner of the European Union's Frame Voice Report call for projects and benefiting from the support of the City and the Métropole de Lyon (France) in order to disclose the Sustainable Development Goals and in particular the number 5 focused on gender equality.
Trailer of the film here.