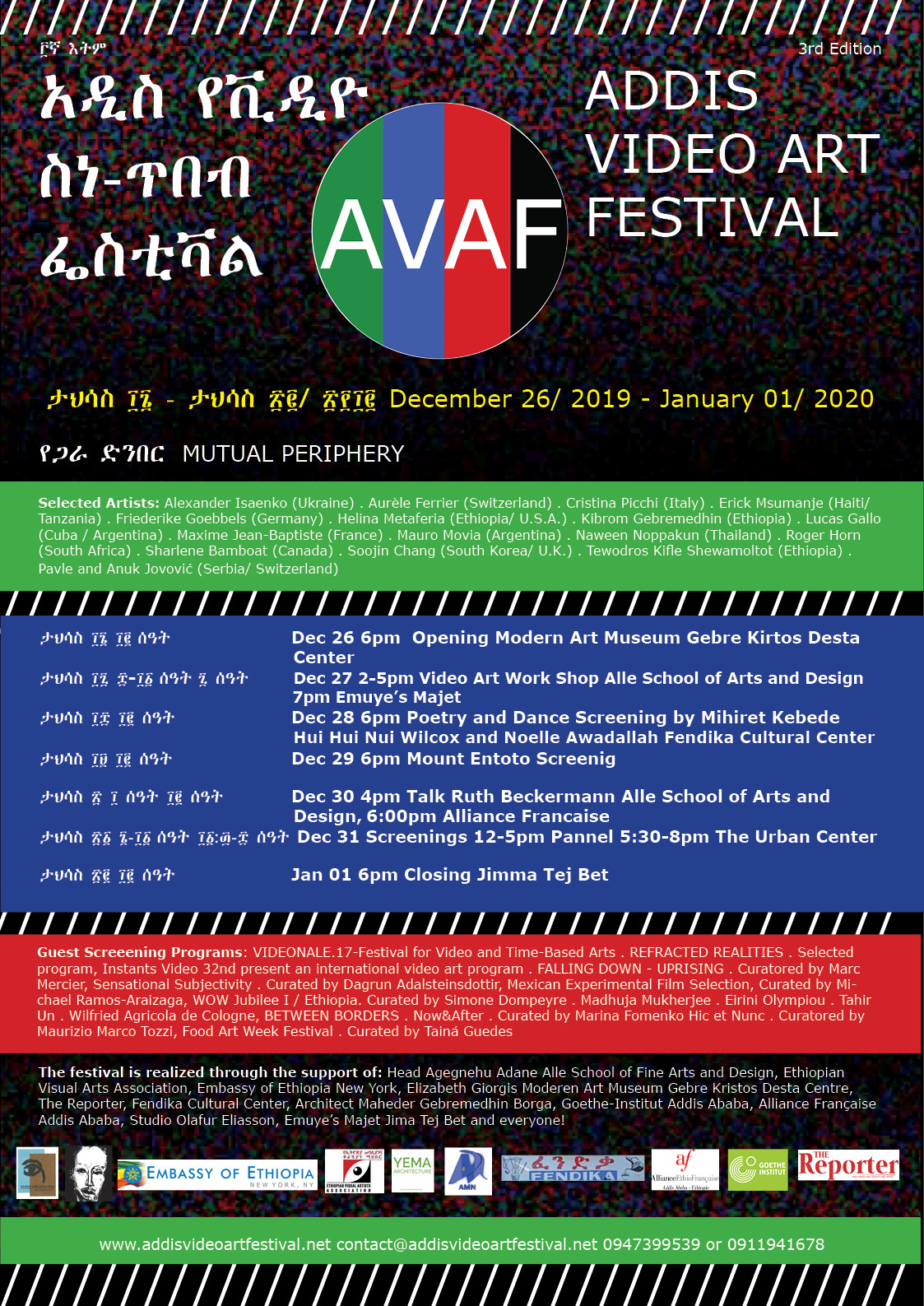 Addis Video Art Festival
On December 30th, starting from 6 pm Addis Video Art Festival will present a selection of its 3rd edition with the theme "Mutual Periphery".
The theme is an artistic response to the recent historic moment of border opening between Ethiopia and Eritrea.The festival presents video shorts that examine ideas and interpretations of 'Mutual Periphery'.
Paralleling the program, the festival will present a guest video short program from Marseille/ France, Instants Video International Video Art Program.
Free entrance