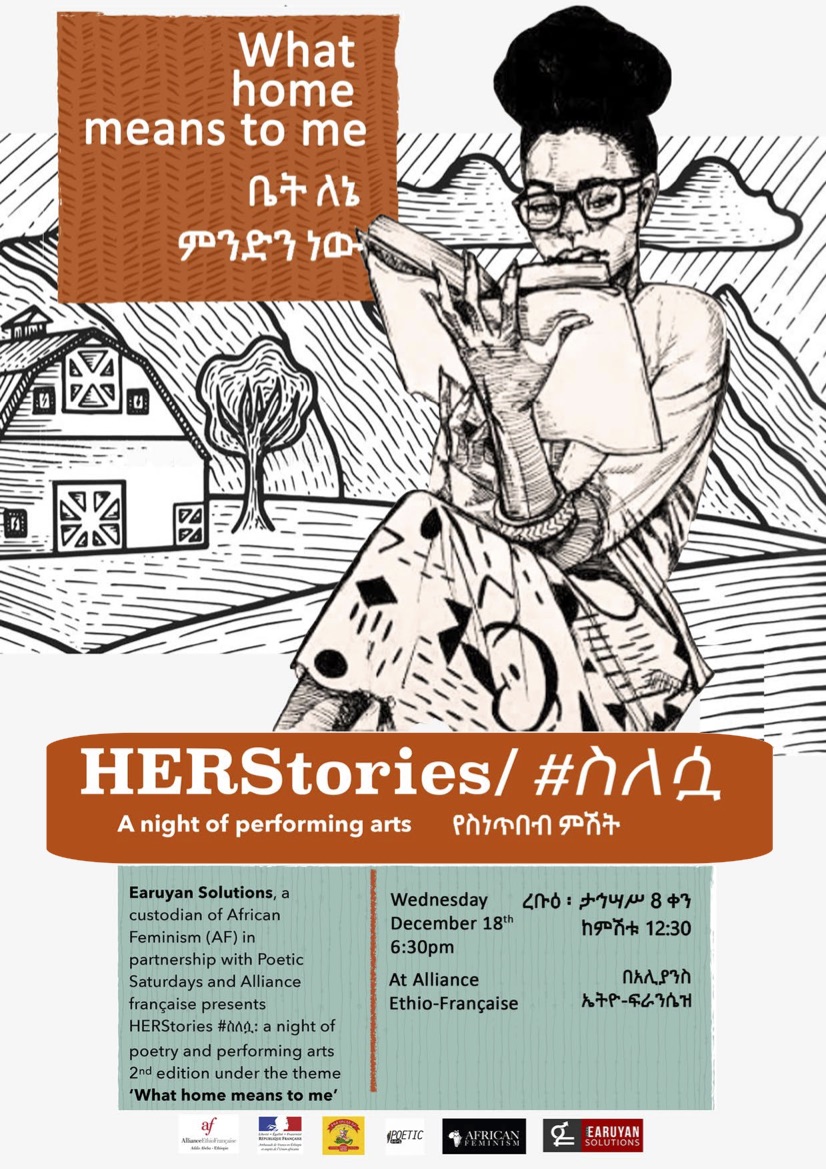 HERstories: a night of poetry & prose
African Feminism – AF, under the custodianship of Earuyan Solutions – ዕሩያን፡ሶሉሽንስ (an Ethiopian feminist social enterprise), launched the HERStories series with the purpose of capturing and disseminating the stories of everyday women from Ethiopia and beyond. Following the positive reception of last year's event at Alliance, we're excited to host the 2nd edition of this live event where Ethiopian women share HERStories through poetry and prose.
Home shapes our identity; it gives us a form of framework about our self, our culture, the people around us and about life and the world in general. This year, Earuyan Solutions would like to explore the concept of home in relation to gender.
Free entrance.
Event in English and Amharic.