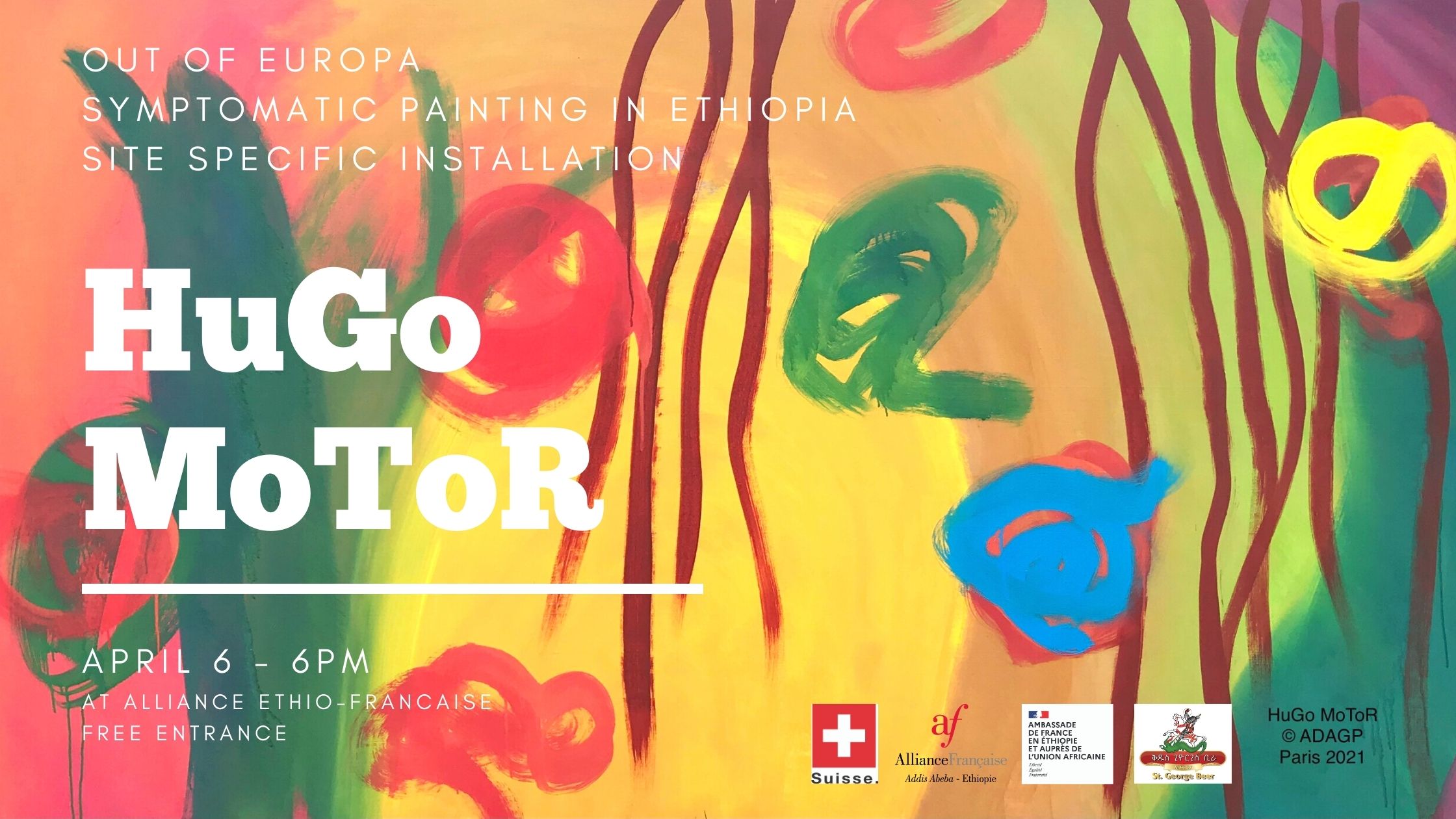 HuGo MoToR – Out of Europa
Nous avons le regret de vous annoncer que l'exposition d'Hugo Motor
(Out of europa / Symptomatic painting in Ethiopia) est différée.
Postponed event.
A Swiss globetrotter visually explores his cultural and spiritual shock with Ethiopia and settles in Hawassa, where he gets married. His symptomatic painting helps him to identify his encounter with Ethiopia, which he crossed from north to south for six months, and lay the foundation for a dialogue with its inhabitants.
HuGo MoToR is a Swiss artist who's travelled the world to enrich his art. Further to studying music, his search for new variants of sounds, colors, shapes, led him to create a silent opera of 1024 characters, which still inspire and influence his art today. Using art as a way to bring people together and foster dialogue, Hugo recently settled in Hawassa where he plans to open an art center that aims at supporting the youth and empowering underprivileged kids through a diverse range of artistic activities.
Exhibition runs until April 22.
In order to comply with our health protocol, the event will be limited to 50 people.
We kindly ask you to bring your mask and respect social distancing.
This event was made possible thanks to the kind support of the Embassy of Switzerland to Ethiopia.
Un globe trotteur Suisse explore visuellement son choc culturel et spirituel avec l'Ethiopie et s'installe à Hawassa où il se marie. Ses peintures symptomatiques l'aident à cerner sa rencontre avec l'Ethiopie qu'il a traversé du Nord au Sud pendant six mois et jettent les bases d'un dialogue avec ses habitants.