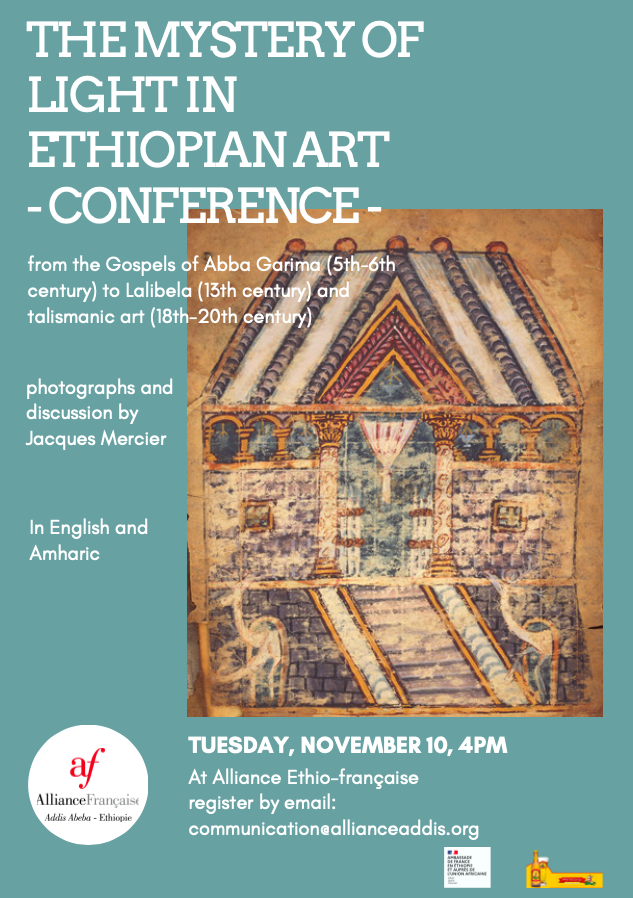 Conference: the mystery of light in Ethiopian Art
Ancient Ethiopian art is extremely unique, and its great works contain esoteric elements, mysteries which are not perceptible today, even by those, orthodox or westerners, who claim to be or are regarded as scholars. To understand these works, one must not only relearn the conventions in force at the time of their creation, but go further, into the unknown, into the unlikely. The patient study of these supposed errors is in fact the way to access the deeper meaning of the works. It reveals centuries-old artistic and theological concerns about what make Ethiopian art a very great and still little-known art.
Discussion moderated by Jacques Mercier, on the grounds of his photographs.
In English and Amharic.
As part of our health protocole, entry will be by reservation only. Please register by sending an email to communication@allianceaddis.org.
Event will be held inside our gallery. Capacity limited to 25 people. Please kindly bring a mask and your ID.