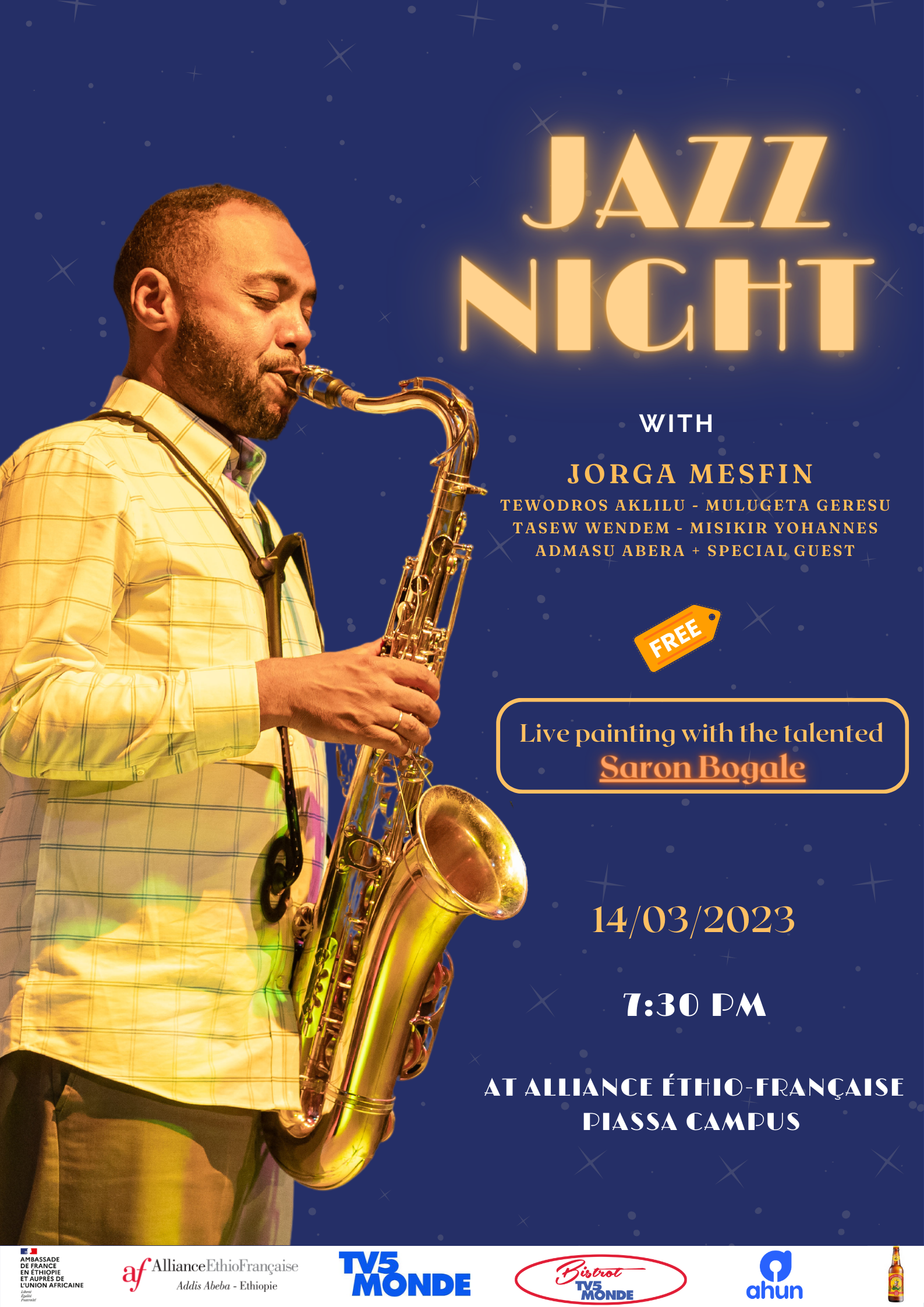 Jazz Night
JAZZ NIGHT 3RD EDITION
Are You Ready? 
Alliance Ethio- Française's 3rd edition of Jazz Night is almost here! On Tuesday 14th of March at 7:30pm, Jorga Mesfin and his crew will once again be gracing the stage, the show will also include a live painting session with Saron Bogale.
Don't miss out! We promise the show will be longer this time…
———
Êtes-vous prêts ?
La 3ème édition de Jazz Night à l'Alliance Ethio- Française est presque là ! Le mardi 14 mars à 19h30, Jorga Mesfin et son groupe seront à nouveau sur scène. Le spectacle comprendra également une session de peinture en direct avec Saron Bogale.
Ne manquez pas cette occasion ! Nous vous promettons que le spectacle sera plus long cette fois-ci…