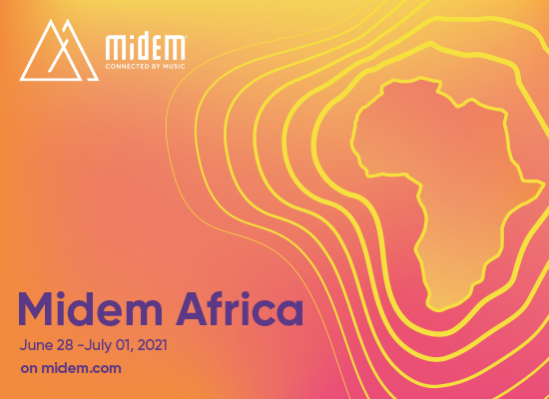 MIDEM Africa – online
Midem Africa, the first pan-African digital music event dedicated to the continent's most vibrant music markets, will run across four days, from June 28 to July 1, mapping the African music industries. It will highlight the most exciting trends and opportunities, and provide key insights and practical tools to foster networking and accelerate careers and business among key local music players, and their regional and international counterparts.
Midem Africa is accessible to all free of charge. All you need to do is register on Midem Digital to access all the sessions and add them to your schedule.
#midem #connectedbymusic #musicindustry #musicbusiness #africanmusic #africa
More info here.
Full programme here.
Event is held online on the MIDEM platform.
Le MIDEM (Marché international du disque et de l'édition musicale), plus grand rassemblement au monde des professionnels de l'écosystème de la musique et des industries créatives, se déroule traditionnellement à Cannes au mois de juin.
Cette année, exceptionnellement, le Midem Africa aura lieu 100 % en digital avec un focus fort vers les marchés africains qui sont en forte évolution. 4 jours qui permettront de cartographier les industries musicales africaines, en soulignant les tendances et les opportunités, et fournira des informations et des outils pratiques pour favoriser le réseautage et accélérer les affaires. Un évènement en ligne à ne pas rater.