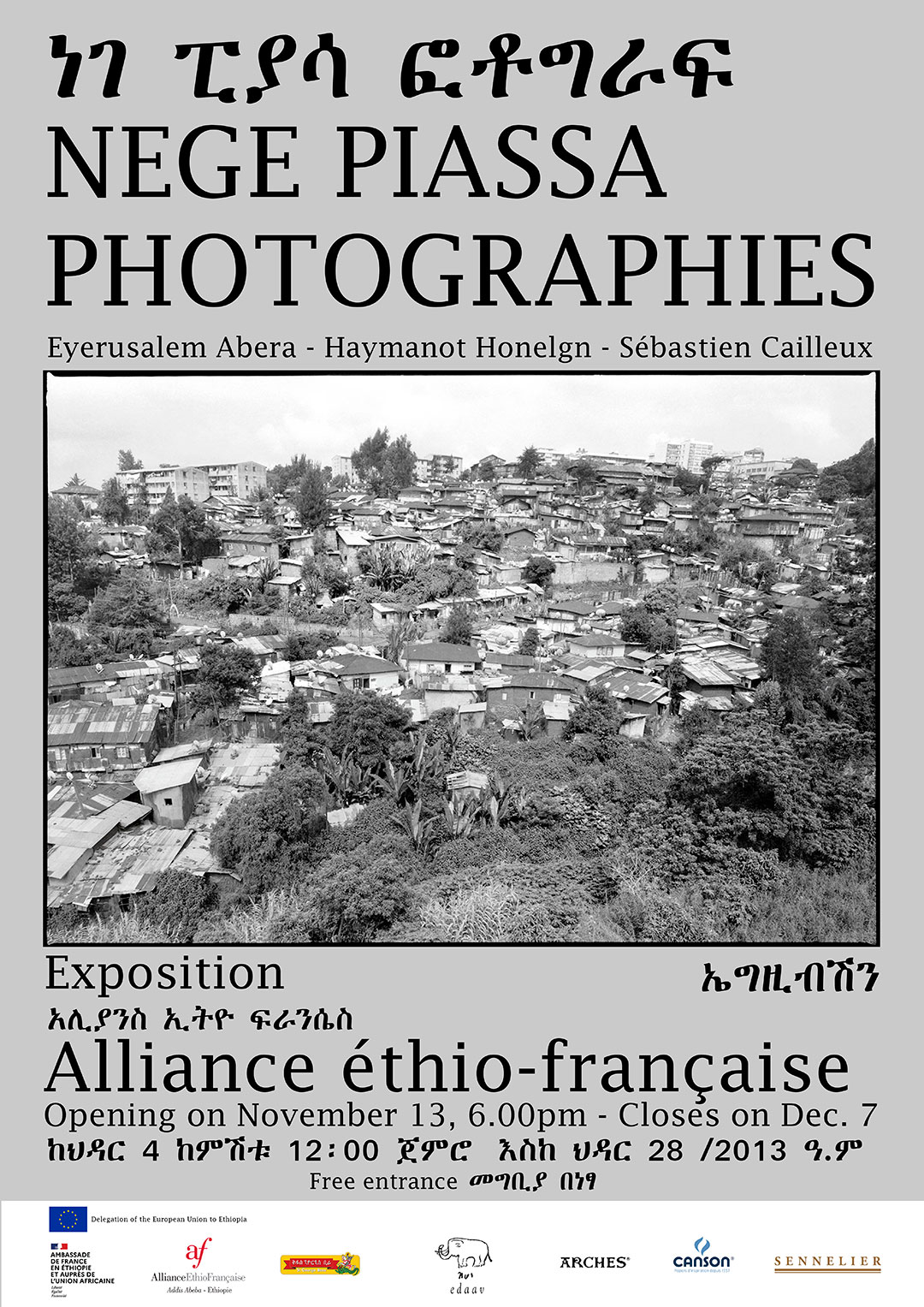 Exhibition: Nege Piassa
«Nege Piassa» is a memorial photography project on the historic district of Piassa. At a time when Addis Ababa is rapidly changing and becoming a Megapolis, Piassa appears as a symbol.
The collective formed by the Ethiopian photographers Eyerusalem Abera and Haymanot Honelgn, and by the French photographer Sébastien Cailleux, finds its reason in a common will to share a look and to recount through photography, this "writing of light", Piassa's subjective history. It is through its subjectivity – in the literal sense of the word "who belongs to the subject" – that the documentary photography project "Nege Piassa" becomes memorial.
As part of our health protocole, only 40 people at a time will be allowed inside the gallery. While others wait, you can take a tour in our gardens where a surprise awaits you…
The exhibition was co-produced by École d'art au village @edaav.org and Alliance, with the support of the European Union Delegation to Ethiopia @eudelethiopia