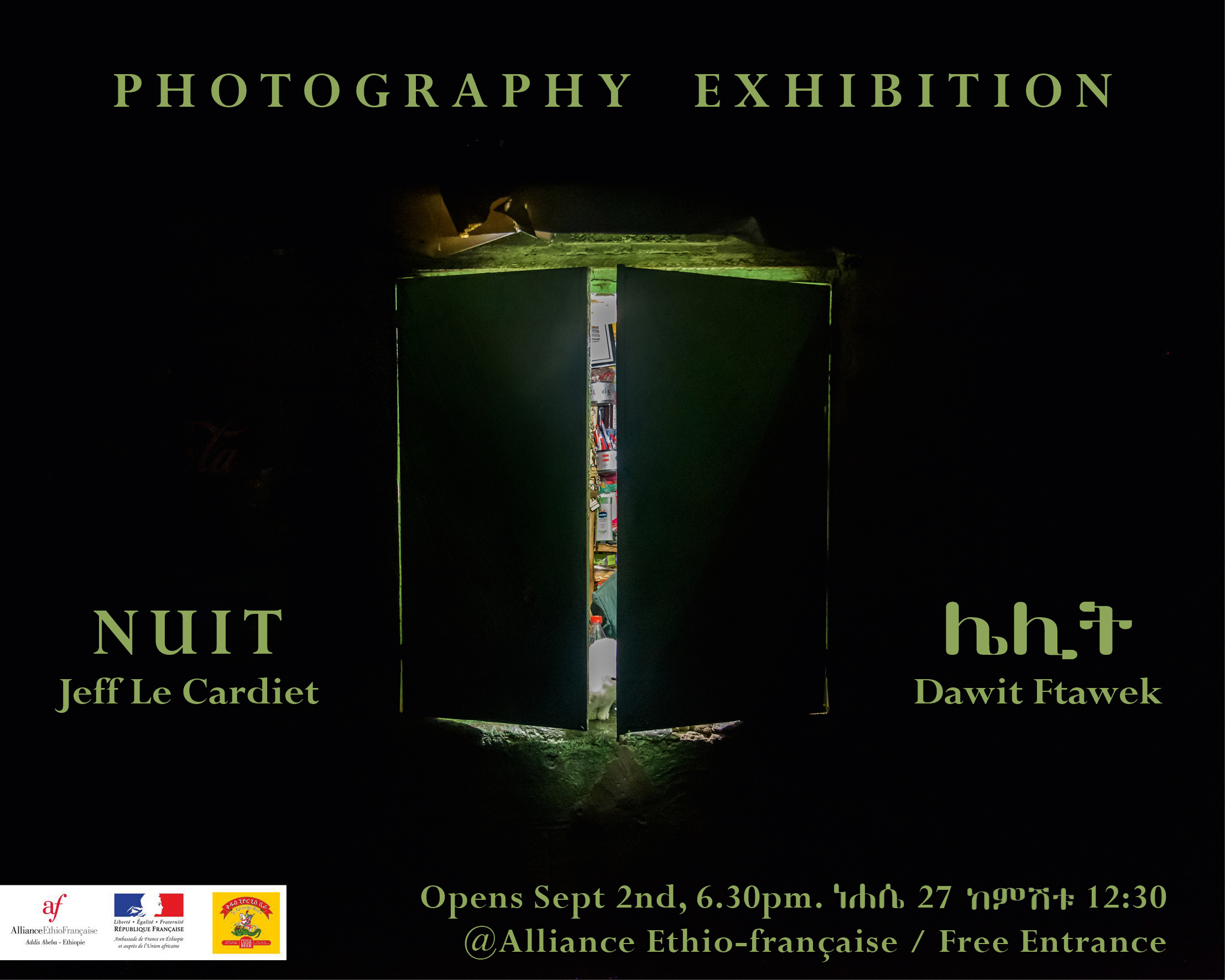 Date
Sep 02 2019
Expired!
Photography exhibition "Nuit" by Jeff Le Cardiet
"It is 8pm in Addis Ababa on Saturday May 27th 2017, night has fallen and the rainy season has arrived earlier than usual. Tonight I am venturing alone into the neighbourhood of Siddist Kilo, looking for everyday scenes to add to this project. The alleys are dark and the ageing power grid brings light only in places. Small workshops here and there stand out like beacons, oasis of light in the gloom."
Jeff Le Cardiet is a French photographer who's become passionate about Addis Ababa's little shops, marking the city's darkness with wholes of light and hope.
This photographic approach aims to be both documentary and artistic. In approaching a little over fifty shops, it allowed us to connect with many local people, thereby revealing a snapshot of their existence. Not unlike the works of Eugène Atget, who methodically photodocumented the streets and businesses of Paris from the end of the 19th century.
Free entrance.
Runs until Sept 13th