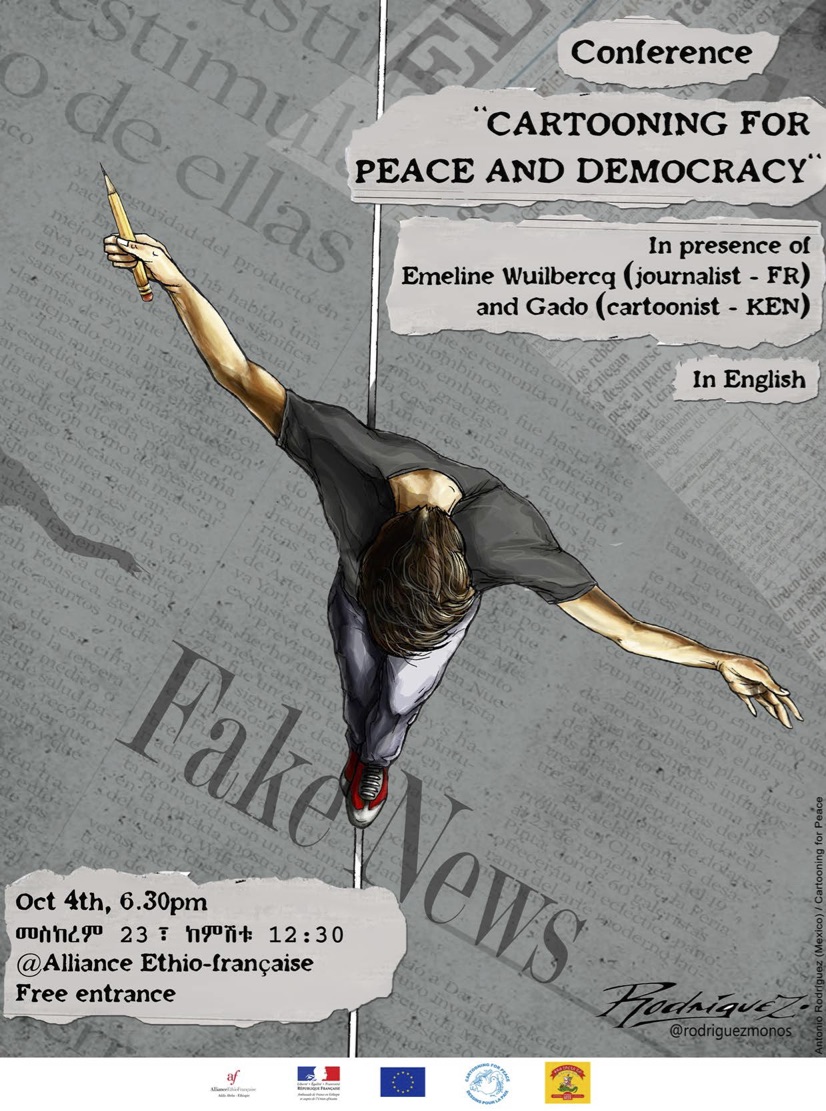 Conference "Cartooning for Peace & Democracy"
Five months after collaborating on UNESCO's World Press Freedom Day, the Cartooning for Peace association, a global network of press cartoonists, was invited by the Alliance Ethio-Française d'Addis Ababa (AEF) to organize a conference-debate on issues affecting the press cartoon sector : around the world, in Africa and, more particularly in Ethiopia.
Emeline Wuilbercq, correspondent from the newspaper Le Monde in Ethiopia, will moderate the conference-debate in which many speakers will take part.
Event in english.
Free entrance.