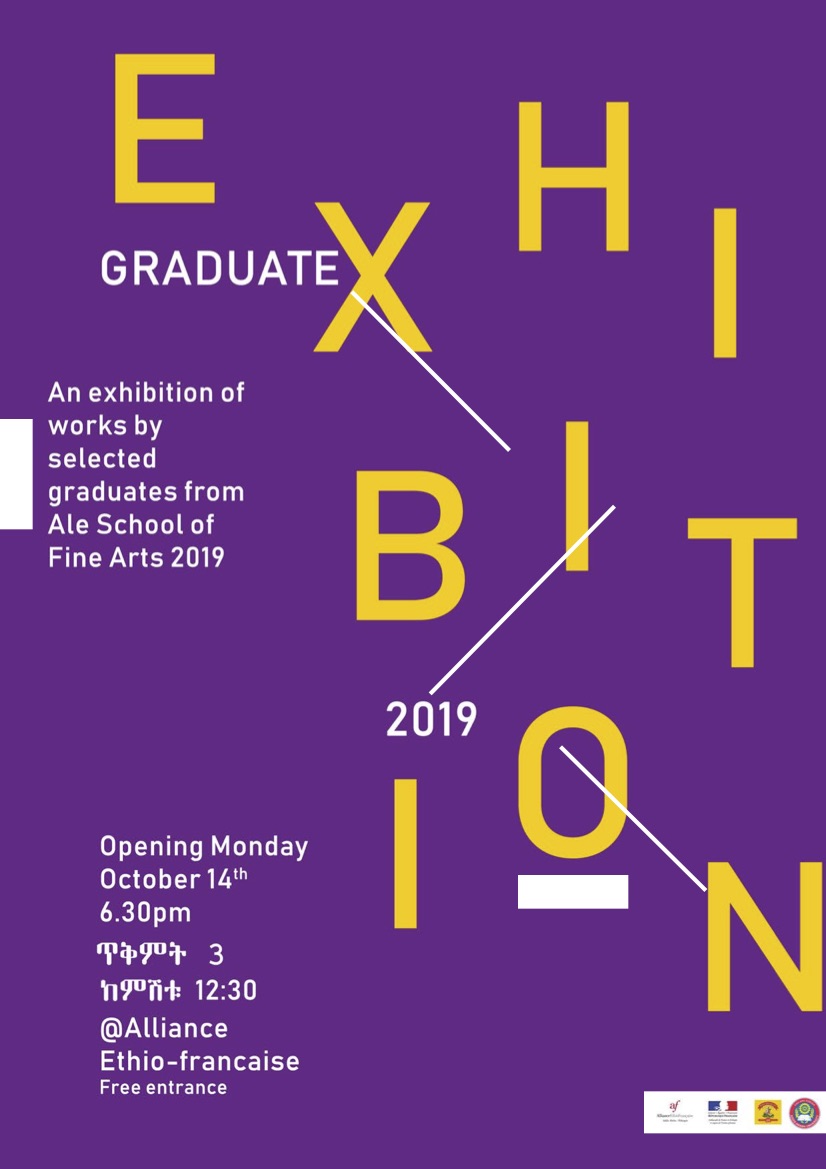 Exhibition Graduates 2019 of Ale School of Fine Arts
This collective exhibition showcases the inspiring work of a selection of the 2019 graduates from the Alle School of Fine Arts and Design, College of Performing and Visual Arts, Addis Ababa University.
As the #1 educational institution for fine arts in Ethiopia, we are happy to present the next generation of talents. Visitors will see works that span a large range of media, including painting, drawing, printmaking and installation pieces.
Free entrance.