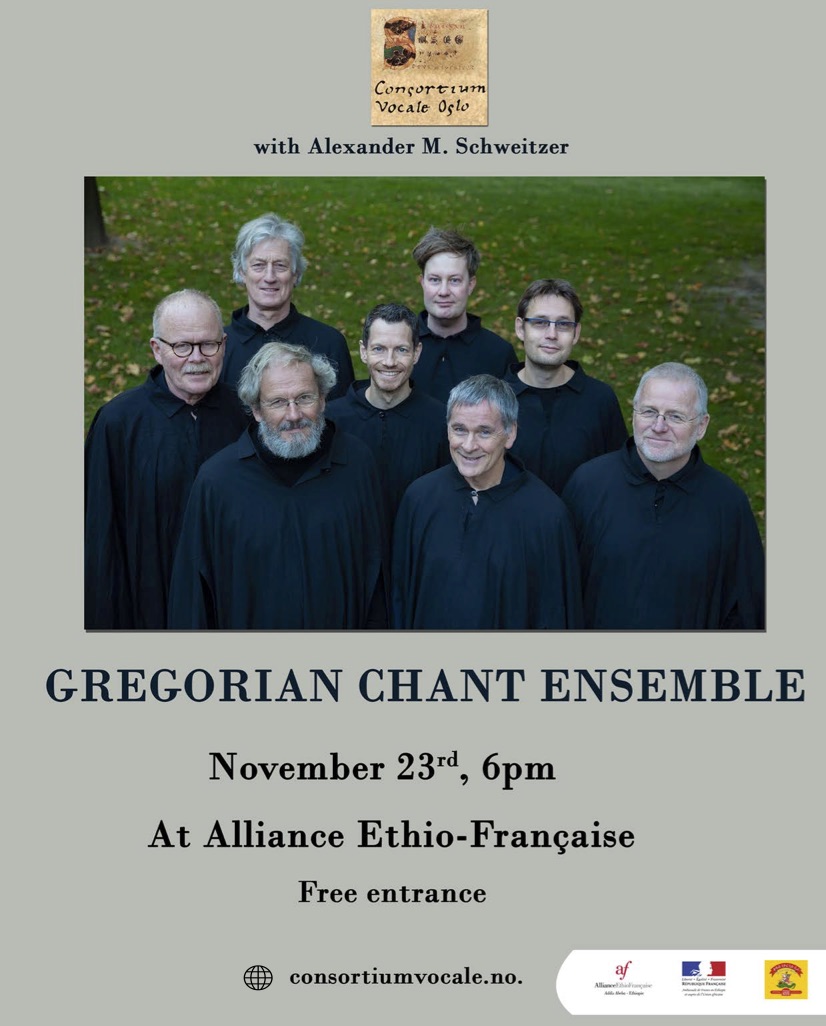 Gregorian Chant Ensemble: Consortium Vocale Oslo
Consortium Vocale Oslo, founded in 1985, is a male vocal ensemble based at Oslo Cathedral.
Since 1998 the ensemble has specialized in Gregorian chant under the direction of Alexander M. Schweitzer. Consortium Vocale Oslo have released 7 music albums and have been awarded prestigious international awards for their performances.
This is their first time to perform the sacred polyphonic sounds of Gregorian chant in Africa and Ethiopia.
Read more about them and listen to their music here:
consortiumvocale.no
Free entrance.