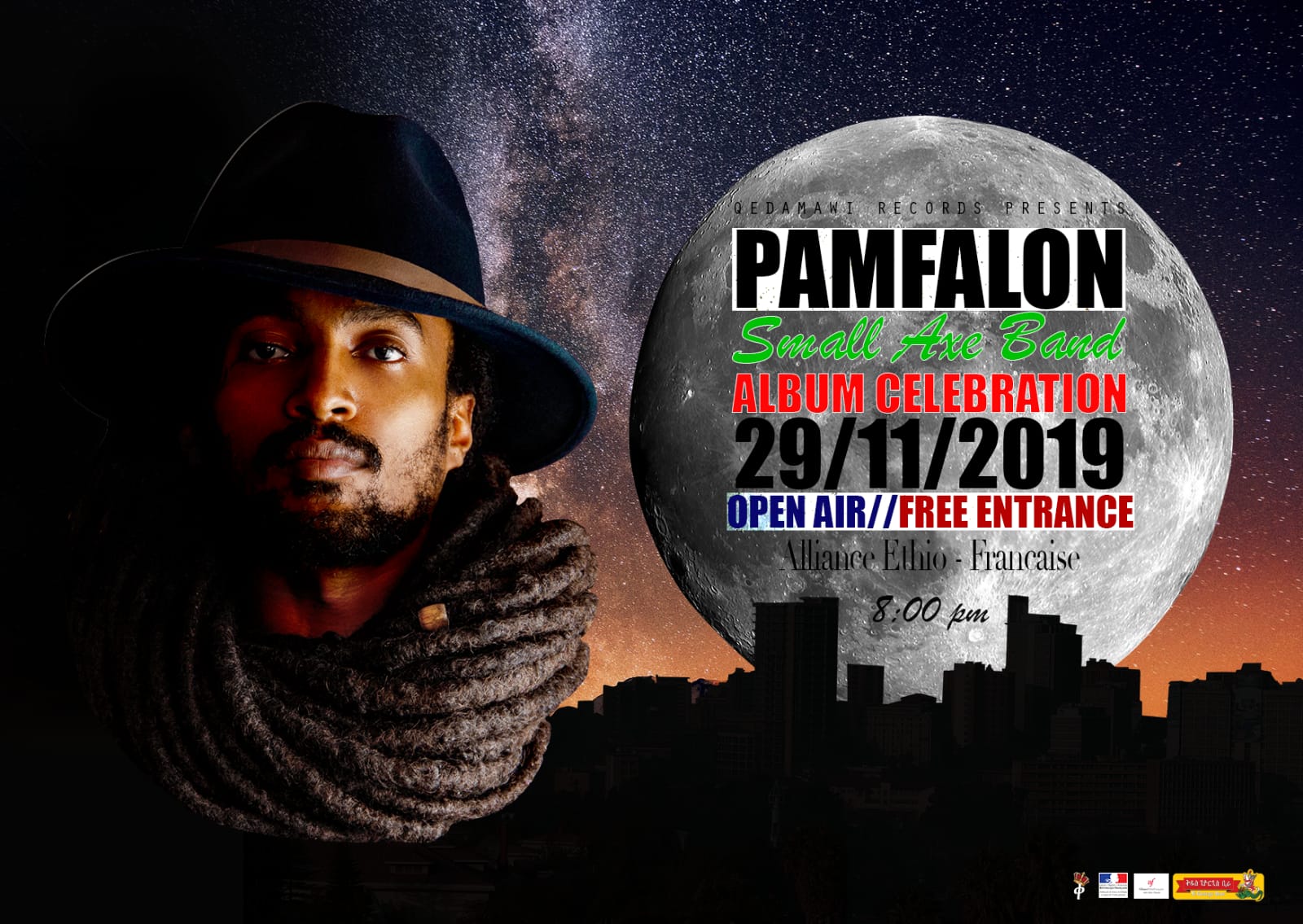 Concert album release PAMFALON
It's PAMFALON's official album release party!!!
Early 2019, Alliance and the Embassy of France in Ethiopia have agreed to support Pamfalon, an up-and-coming hip-hop producer, in releasing his debut album: "11/11/11" (Qedamawi records production).
By combining element's of Hip-Hop and Reggae, Pamfalon's music gives an honest look at the everyday life struggles and the uncertainty that lies within all of us. Aside from his unique and eclectic delivery, his music offers inspiration and lyrical substance. His artistry represents a lifestyle inevitable to a globally connected society.
As an artist – activist, his reggae infused conscious rap offers a unique honest outlook on contemporary Ethiopian life.
Album 11/11/11 is out since July 18th, you can listen to the little gem here or download the album on iTunes, Spotify or from Awtar. #africanhiphop
You can listen to his music here // His youtube channel here // His website here.
Free entrance