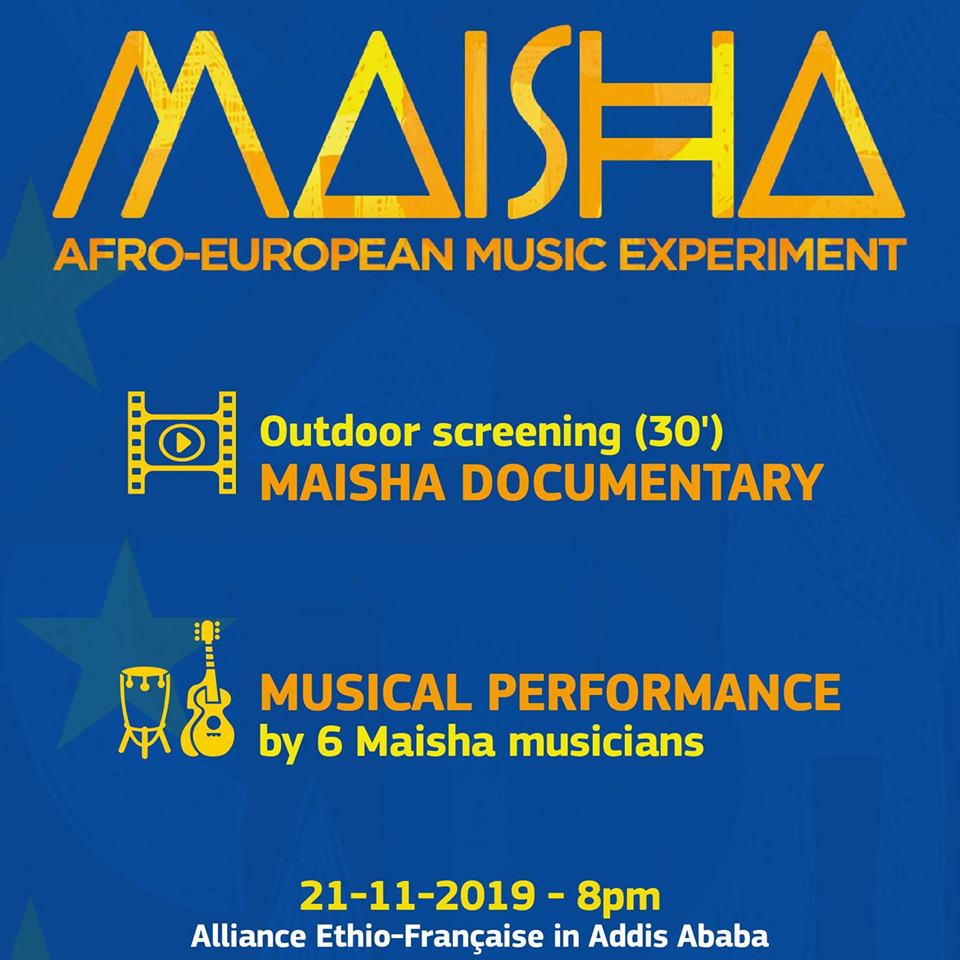 MAISHA – Documentary screening and unique performance
As part of the World Export Development Forum and the African Industrialisation Week, The EU Delegation to the African Union and the Alliance Ethio-Française are pleased to organize a cultural and musical event introducing MAISHA!
MAISHA ('life' in Swahili) is a project created in May 2019, that brought together 12 musicians from the two continents for a music residency: the artists co-created original musical pieces, recorded an album and performed. Some of our readers were part of the 1200 crowd who attended the May 9th MAISHA show at the National Theatre.
Join on 21 November at 8pm for the following programme:
– Outdoor screening of "Finding Harmony – MAISHA: an Afro-European Musical Experiment" Documentary (30′)
– Musical performance by six awesome MAISHA musicians:
Samuel Yirga (Keyboard, Ethiopia)
Maurizio Congiu (Double-Bass, Italy)
Tefo Mahola (Drums, South Africa)
Michał Żak (Sax & Flutes, Poland)
Nancy Nasibo MutizeNancy Mutize (Mbira & Vocals, Zimbabwe)
Maryll Abbas – accordéoniste (Accordion, France)
Come and enjoy this unique and multicultural show!
FREE ENTRANCE – Doors open at 7.45pm