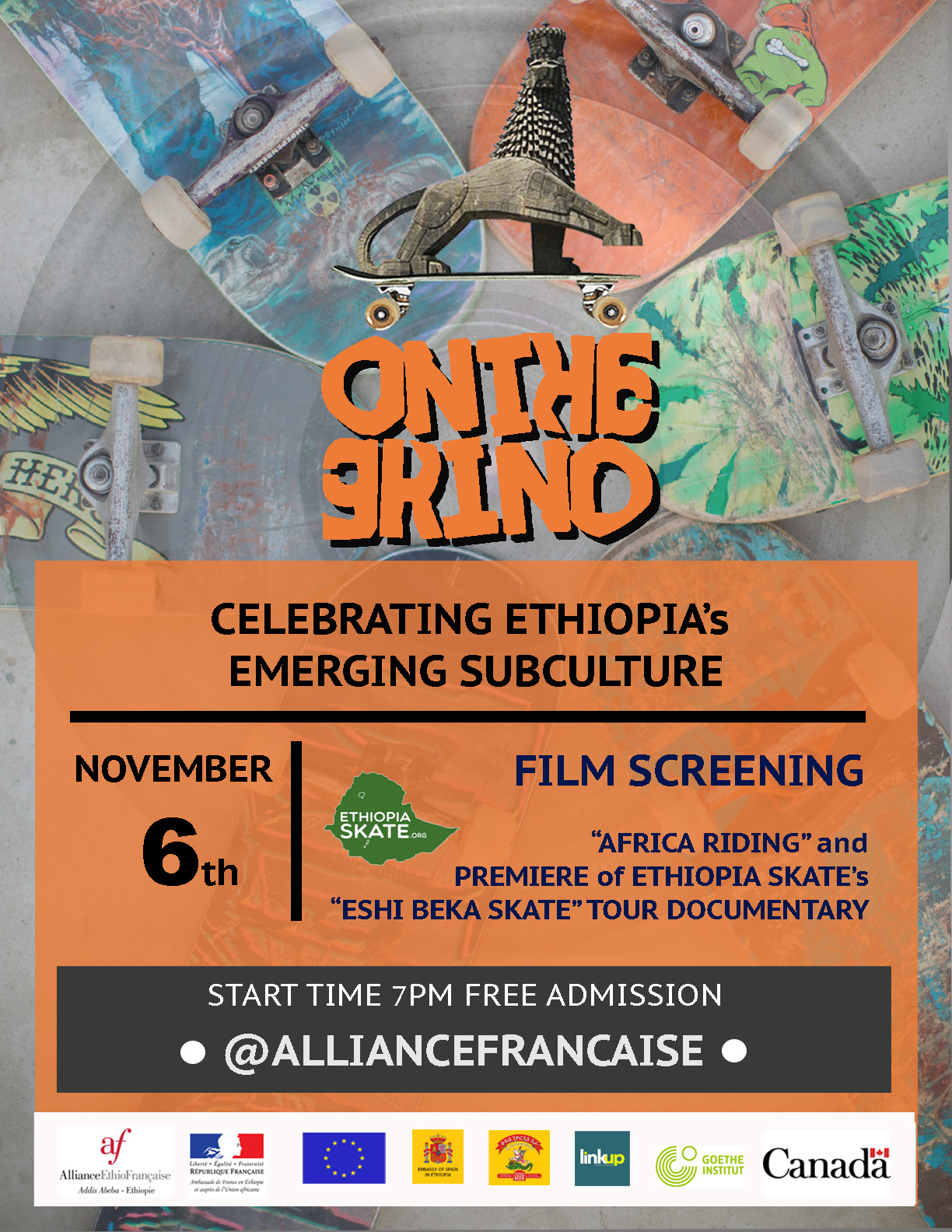 On the Grind: film screening "Africa Riding" + Premiere of Ethiopia Skate's "Eshi Beka Skate" Tour Video
As part of the "ON THE GRIND" festival, we're hosting a night of screenings about ride culture in Africa, i.e the lifestyle surrounding the means used by youth as outlets to escape the grind / the city / life in general. Ride Culture is expressing yourself no matter what you ride. It is a way to focus the creative zen, explore new territory and express yourself through movement and speed.
This event celebrates the journey, the stories, the friends, the music, and above all the experience.
The evening will start with the screening of "Africa Riding", series chronicling the rise of skateboarding, cycling and rollerblading culture among African youth.
Will follow the premiere of Ethiopia Skate's "Eshi Beka Skate" tour video. The documentary follows a group of young skaters from Addis travelling to the south of Ethiopia, spreading the love for skate and ride culture in general. The film was produced by "On the Grind" festival 2019.
Free entrance.
Facebook event here.
This entire 3-week festival is made possible thanks to the support of Ambassade de France en Éthiopie et auprès de l'Union africaine የፈረንሳይ ኤምባሲ, BGI Ethiopia PLC, The Embassy of Canada to Ethiopia, the European Union in Ethiopia, Embajada de España en Etiopía, Yibuti y Seychelles, Goethe-Institut Addis Abeba, LinkUp Addis.