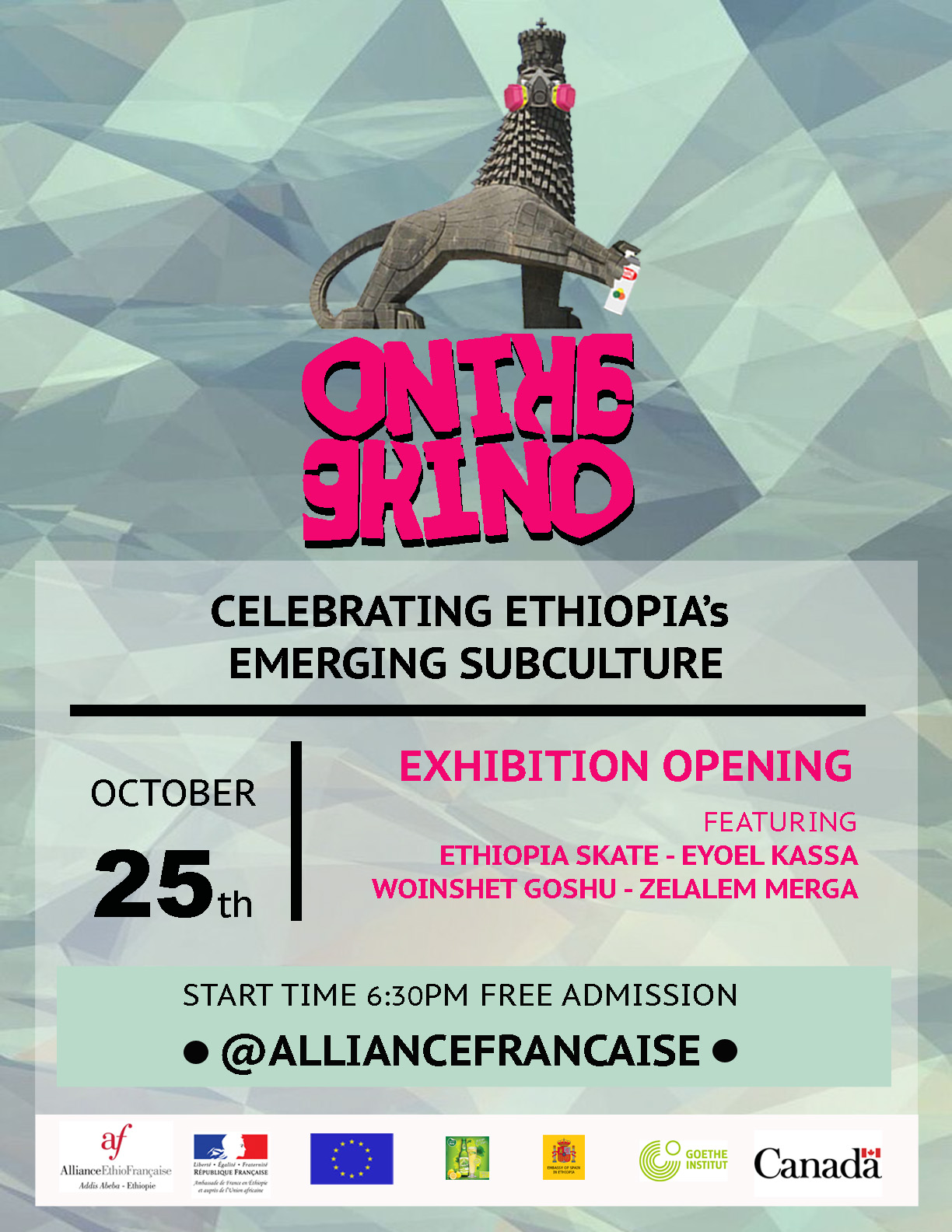 Exhibition: On the Grind
Late august we launched a call for artists to submit ideas of subculture related visual art. This is exhibit presents the work of the 4 artists/collectives that were selected out of the call.
Zelalem Merga's work is made of recycled trash including phone covers, watch parts as well as any detritus coming from our consumer-driven society.
Eyoel Kassa is a photographer who's work portrays how Ethiopia's patriarcal society views women as emotion less machines.
Skateboarding is more than a sport or method of transportation: it is an art form, a philosophy for life, a form of self-expression. Ethiopia Skate will present a mix of visual works emerging from skateboarding culture: from photography to artsy videos and demonstrations, they will bring their lifestyle to our gallery.
As a skateboarder and artist, Wõîñshêt Goshu finds each of these practices as a form of meditation, self-discovery and a form of self- expression. Her part of the exhibit will feature a participative work amongst other things.
The night will include live music and more surprises!
Free entrance.
Exhibition closes Nov 12.
The exhibition is part of the 2nd edition of "On the Grind", a free 3-week focus/festival to celebrate youth subculture in Ethiopia through the promotion of values such as diversity, fun, freedom and self-expression.
The 3-week festival is supported by the Ambassade de France en Éthiopie, the European Union in Ethiopia, The Embassy of Canada to Ethiopia and the Embajada de España en Etiopía, Yibuti y Seychelles.