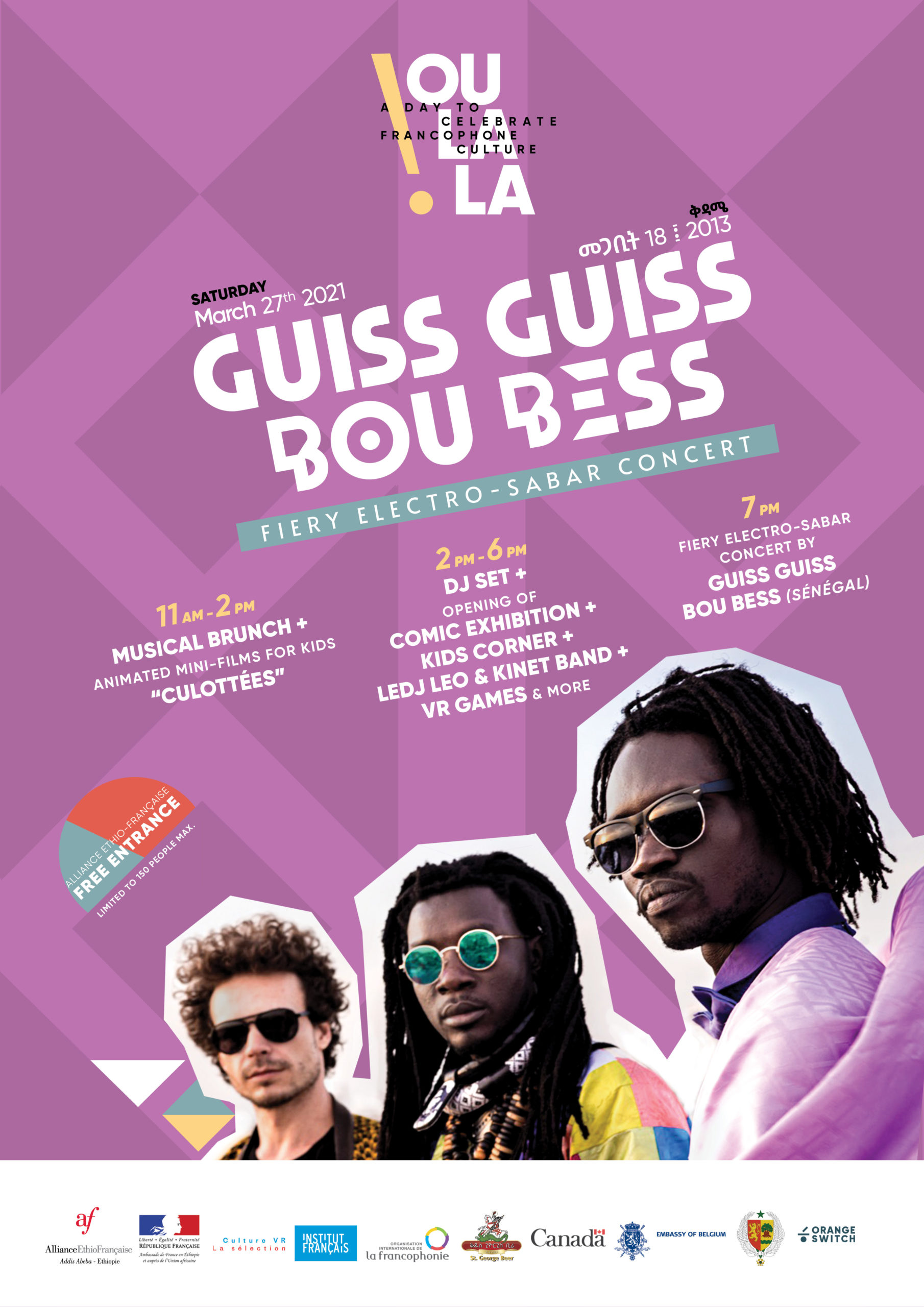 OULALA! A day to celebrate francophone culture
SADLY, DUE TO INCREASED CASES OF COVID-19 IN ADDIS ABABA AND TO LIMIT THE DURATION OF PEOPLE AT ALLIANCE, WE ARE FORCED TO CANCEL THE DAYTIME ACTIVITIES. THIS MEANS ONLY GUISS GUISS BOU BESS CONCERT AT 7PM IS MAINTAINED.SORRY FOR THE INCONVENIENCE, AND THANK YOU FOR YOUR UNDERSTANDING.
The event is an unforgettable concert of electro-sabar trio Guiss Guiss Bou Bess (Senegal), making waves with their inventive, contemporary take on sabar drumming.
Guiss Guiss Bou Bess creates a powerful sound alchemy, mixing traditional Senegalese sabar drums (traditional percussions) and Mbalax (popular music in Senegal) with deep electronic beats. Drawn by the unusual inverted rhythms of mbalax, the band worked to match the drum patterns with trap, dubstep, garage and drum'n'bass beats.
The group, whose name means 'New Vision' in Wolof, delivers an innovative electro-sabar fusion that cleverly updates Senegal's unique drumming tradition.
"Our music is made to dance to" says Mara Seck, the group lead vocalist, who comes from a long heritage of Senegalese griots.
In order to comply with our health protocol, the event will be limited to 150 people.
We kindly ask you to bring your mask and respect social distancing.