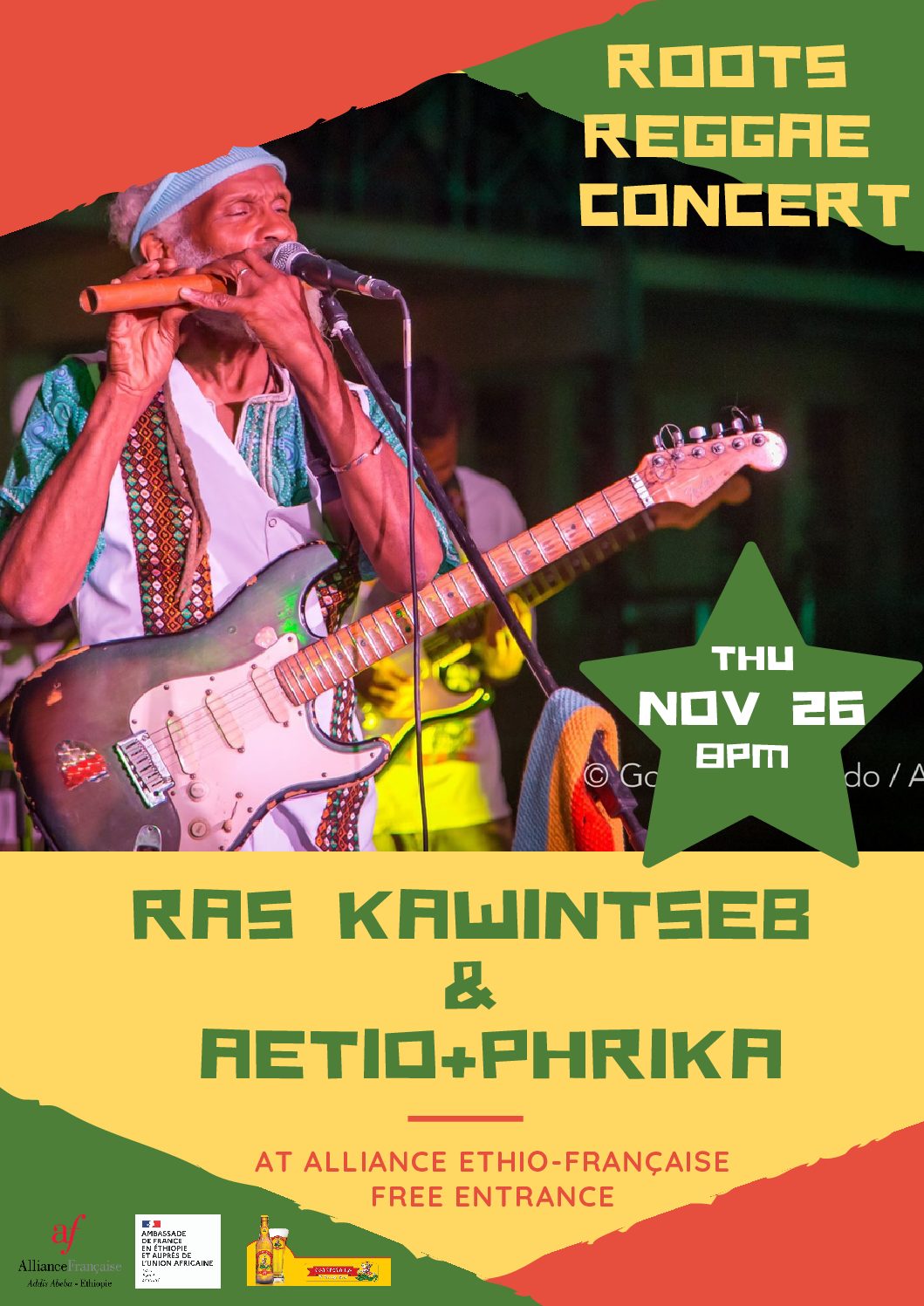 Reggae concert: Ras Kawintseb & Aetio+Phrika
Ras Kawintseb K.M. SELASSIE
– MAN FROM MOBLISSA – is Ethiopia's original roots reggae messenger, having settled here some twenty four years ago.
He is a dynamic vocalist/guitarist, multi-instrumentalist and band organizer who gained wide experience performing in Europe, America and the Caribbean.
This well-known musical artist has performed to audiences all around Ethiopia and is famed also for his 'LION FOOT', NO SHOES STANCE.
His new album, 'Touch of Tsion', a beautiful collection of high quality original music, written by the Ras, shows that he will soon be on the road of international performance again.
WE LOOK FORWARD TO THE NEXT 'RAS KAWINTSEB & AETIO+PHRIKA REGGAE ENSEMBLE '
Free entrance.
In order to respect our health protocole, we kindly ask you to bring your masks and ID.
See you then!