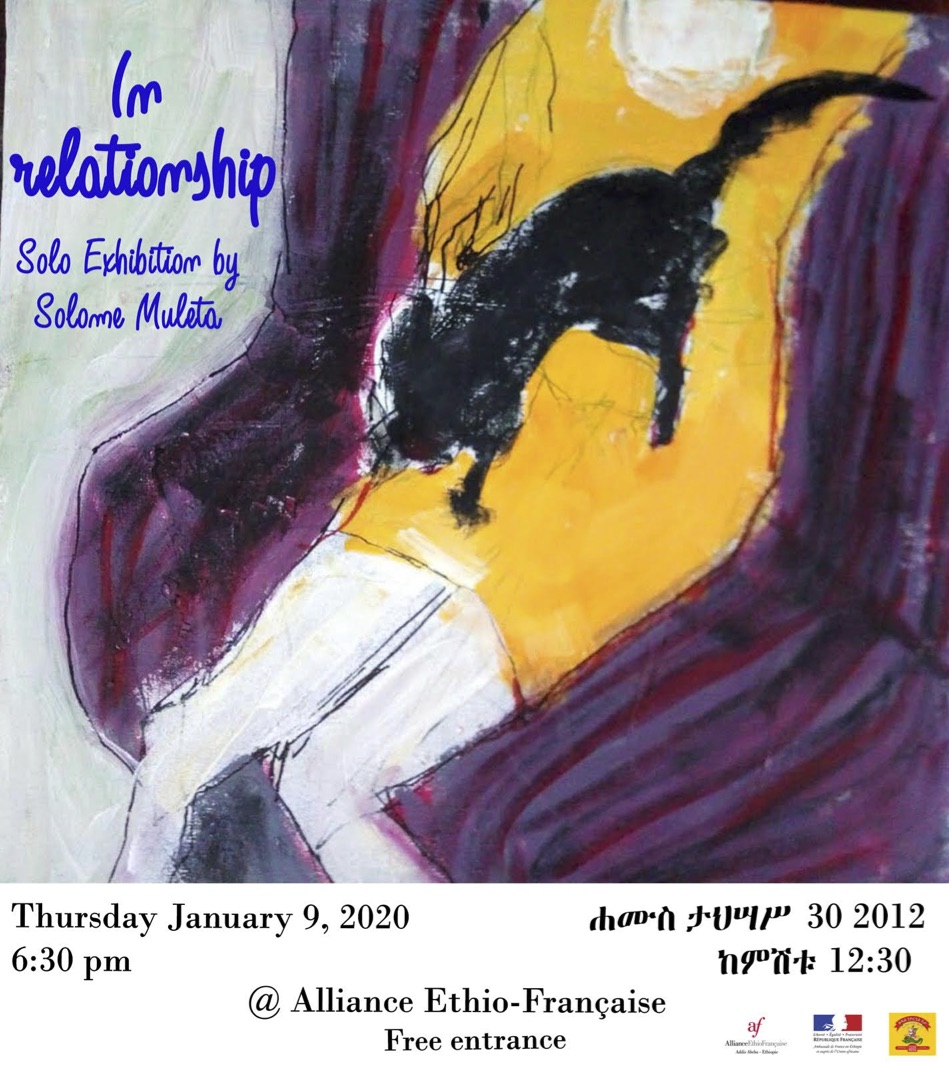 Solo exhibition by Selome Muleta: "In relationship"
IN RELATIONSHIP
The flow of ideas and concepts that we exchange when in a relationship has a direct impact on our mental state and well-being. The build-up of these shared experiences throughout our life shapes who we become, how we interact with people and our overall understanding of life.
Selome Muleta was born in Ziway in 1992. She has gone to Abyssinia Fine Arts School for 1 year majoring in Painting as well as finished her Fine Arts Studies from Entoto Technical and Vocational school after 2 years of study.
She had Solo exhibitions in Guramayne Art Center (June, 2018), Fendika Art Gallery (June 2019), and a group exhibition at Alliance Ethio-Française (Feb 2019). She also attended residencies in Italy, Pescara on November 2019.
This is her third solo exhibition at the Alliance Ethio-Française titled – IN RELATIONSHIP.
Free entrance
Facebook event here