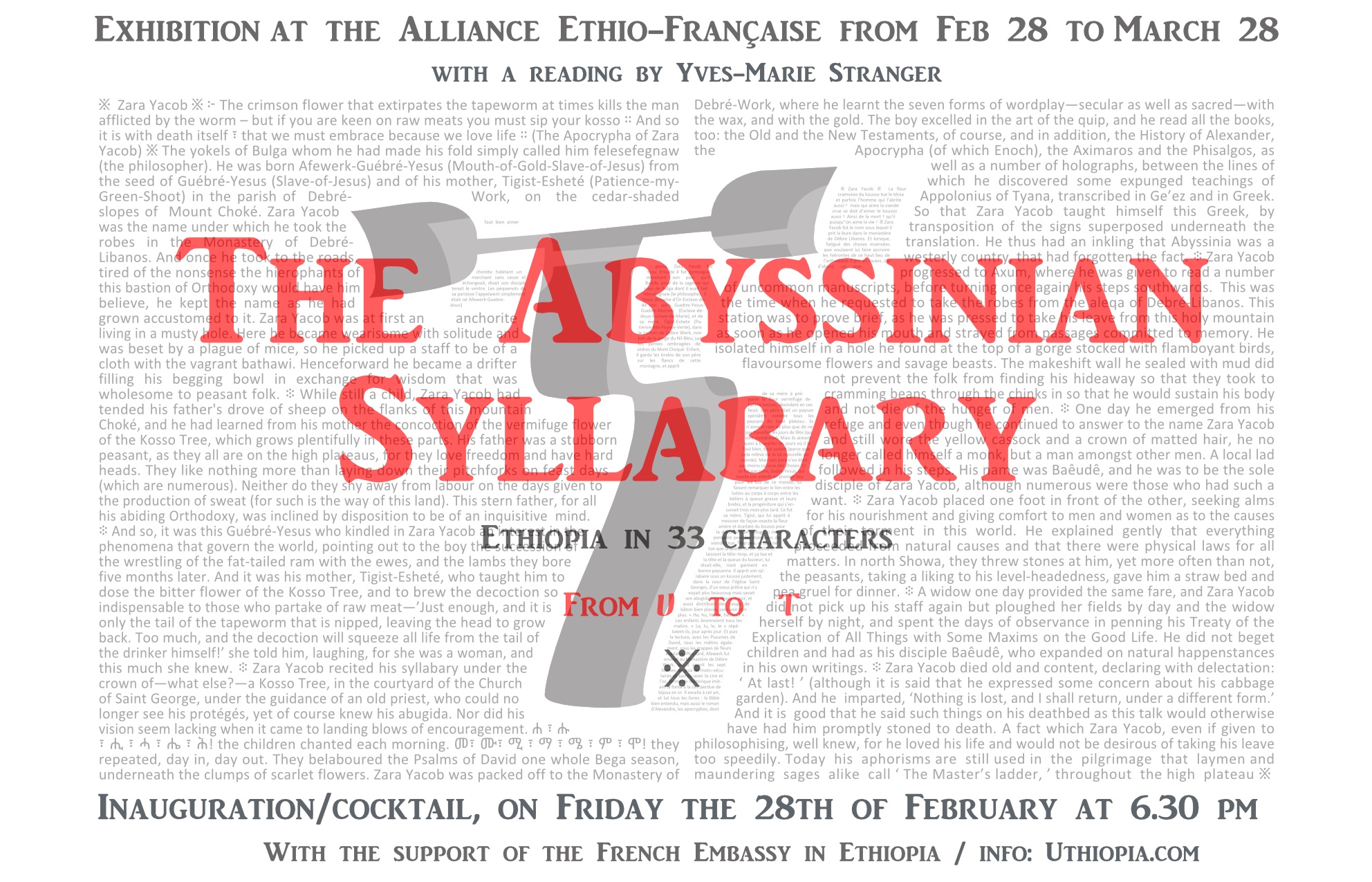 Opening of "The Abyssinian Syllabary" & discussion with Yves-Marie Stranger
This outdoor exhibition by Yves-Marie Stranger presents the Abyssian Syllabary spells out the history of Ethiopia through a series of 33 biographical vignettes of emblematic Ethiopian lives, with each life corresponding to one of the main 33 symbols of the Abyssinian Syllabary – or Abugida. Each syllable is mounted on a 1.20 m x 0.90 panel, so that visitors can walk through the exphibition, taking it in visually, or choose to linger, and read one of the stories.
The opening will be followed by a discussion with Yves-Marie.
A French-English translator and writer, Yves-Marie Stranger was born in Exeter, Devon, and grew up shepherding goats on the family farm in the French Pyrenees. After living in Ethiopia for fifteen years, he is now based once more in France. Yves-Marie Stranger is the author of Ces pas qui trop vite s'effacent, The Abyssinian syllabary and Ethiopia through writers' eyes. More on Uthiopia.com.