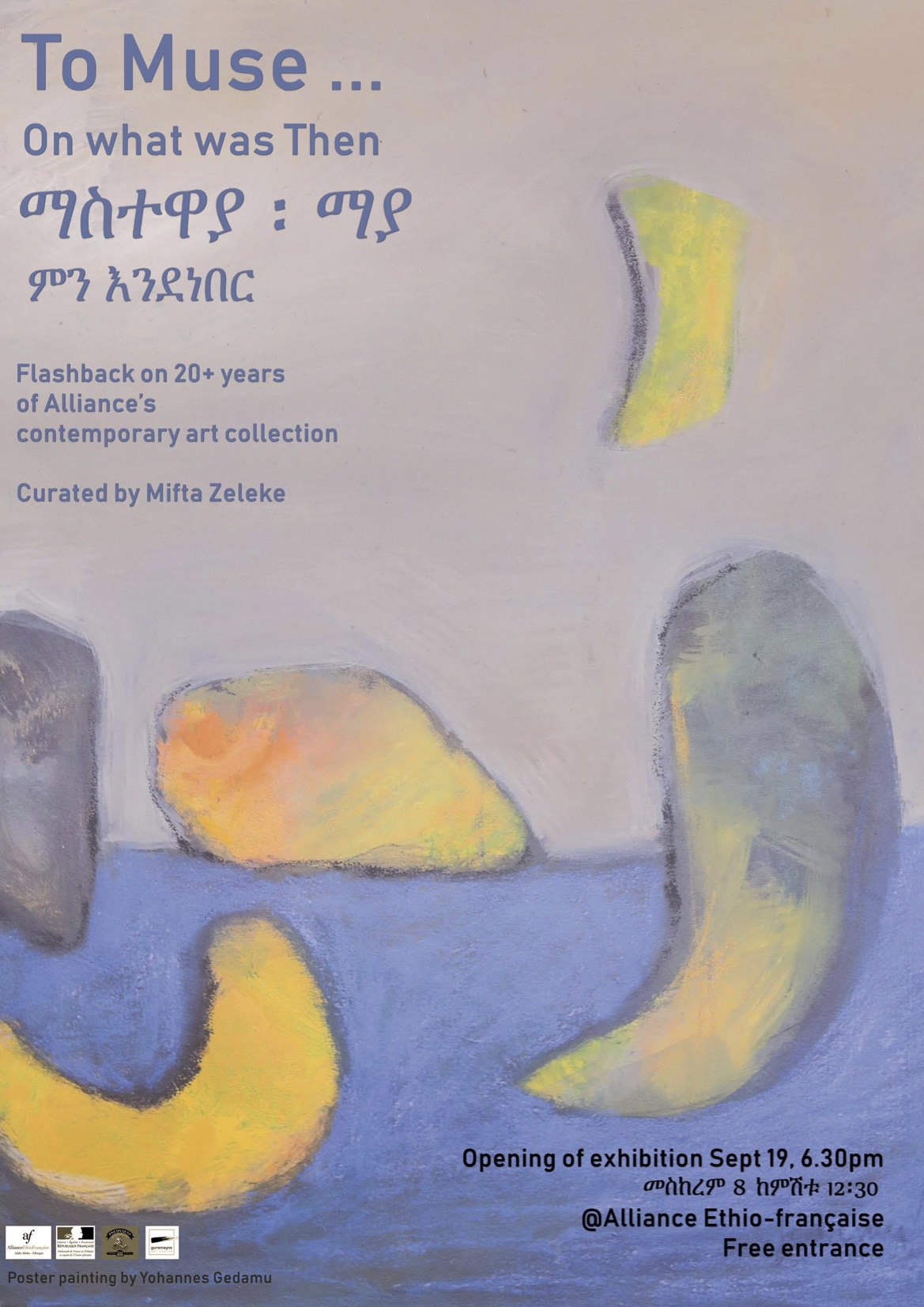 Exhibition "To Muse: on what was then"
As part of the European Heritage Days, Alliance Ethio-Francaise is pleased to invite you to the opening of "To muse: on what was then", an exhibition presenting the best of Alliance's private collection.
Curated by Mifta Zeleke, the exhibition looks back on 20+ years of promoting Ethiopian artists in our gallery.
More info soon. Stay tuned!