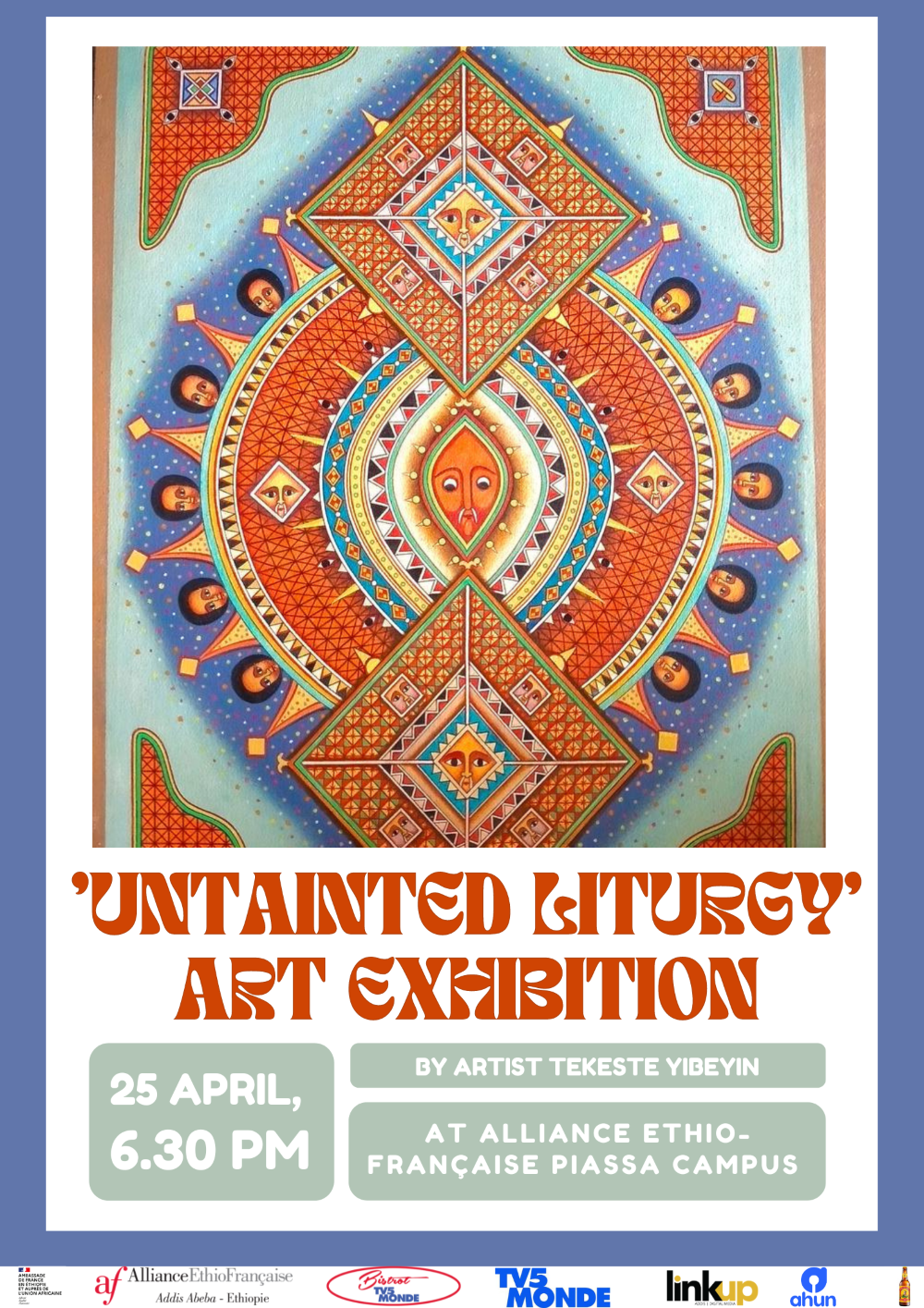 "Untainted Liturgy" Art Exhibition Opening
📌Alliance Éthio-Française (Piassa campus)
L'Alliance Ethio-Française a l'honneur d'accueillir la cérémonie d'ouverture de l'exposition de l'artiste Tekeste Yibeyin. Ses peintures sont inspirées des arts religieux anciens et traditionnels qu'il a rencontrés durant son enfance.

Venez nous rejoindre le mardi 25 avril à 18h30 pour assister à ses chefs-d'œuvre.
—
📅Tuesday, April 25th, 2023
📌Alliance Éthio-Française (Piassa campus)
Alliance Ethio-Française is honored to be hosting the opening ceremony of Artist Tekeste Yibeyin's art exhibition. His paintings are inspirations of the ancient and traditional religious arts that he encountered throughout his childhood.
Come join us on Tuesday 25th of April at 6:30 PM and witness his masterpieces