Become fluent in French with our comprehensive curriculum that includes the fun of learning!
Our courses are structured to meet your needs, whether for everyday use, professional purpose, or academic development.

Our qualified and expert teachers focus on getting you to interact, communicate and work in a group setting throughout the course, learning in a friendly and immersive environment.

We will accompany you through the process of learning from an absolute beginner to an accomplished student, in line with the Common European Framework of Reference for Languages.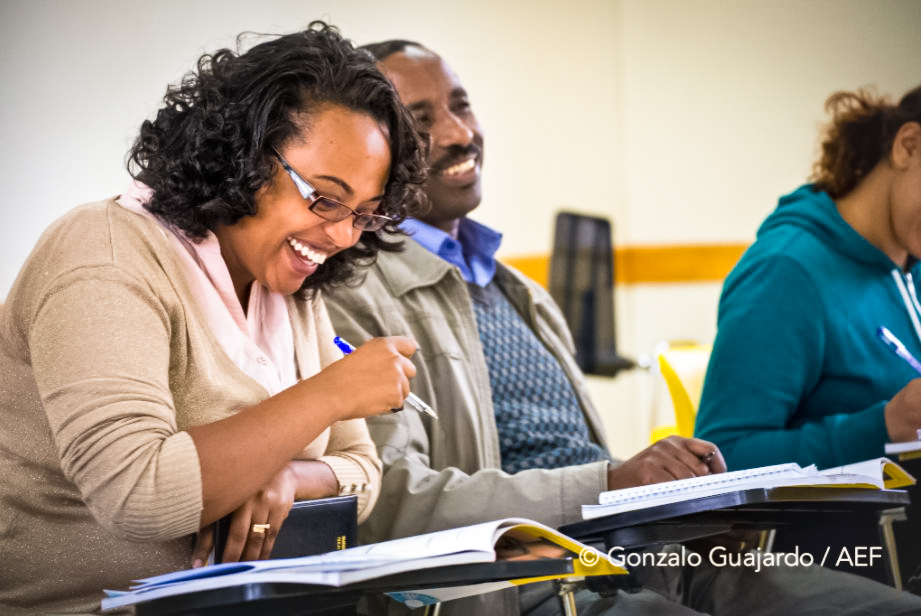 We cover courses in a communicative and action-oriented manner, with a curriculum structured according to the six levels of the Common European Framework of Reference for Languages.
A new formula, same price!
Starting April 2021, the Alliance Éthio-française in Addis Ababa has introduced a new enriched face-to-face course formula. In addition to the benefits of a traditional face-to-face session, you will have access to a new, modern LMS platform specially designed by AF's pedagogical teams for learning French, including self-correcting exercises that allow you to practice at your own pace from home.
Complete beginners (level A1.1) will enjoy access to our Langbot application with exercises specially designed for Amharicophones.
We offer hybrid classes for advanced levels. The courses will be partly face-to-face, partly online using our LMS platform.
All students will be given an introduction to the platform at the beginning of the first class.